Davido: President Buhari Will Get Billions In Seconds If He Goes Online To Ask For Assistance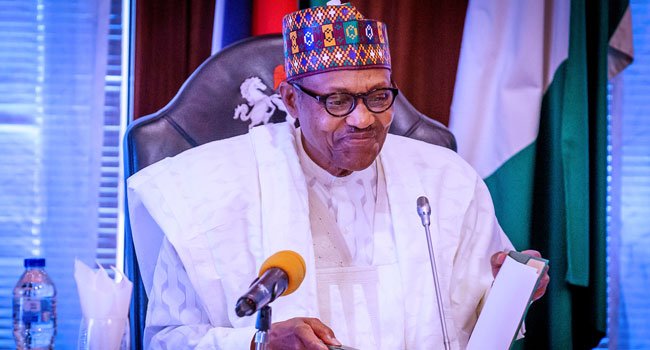 A chieftain of the All Progressives Congress (APC), Joe Igbokwe has submitted that President Muhammadu Buhari will get several billions of naira if he decides to go online to seek assistance.
Igbokwe, who is the Special Adviser on drainage and water resources to the Lagos State Governor, Babajide Sanwo-Olu made the submission in a Facebook post on Thursday.
He stated this in reaction to an earlier social media post by an individual identified as Akin Akinwale who said Buhari will get nothing if he decides to tow the path of superstar singer Davido, who asked his fans to donate money for his birthday and has so far raised over N160m under 24 hours.
But in his response to the netizen, Igbokwe said though it is not in the character of Buhari to solicit funds online, if he however decides to do it, millions will be donated to him in seconds.
He wrote: "ONE FUNNY CHARACTER, Akin AKINWALE SAYS PMB WILL NOT GET shi shi IF HE GOES ONLINE TO SOLICIT FOR ASSISTANCE. NOW HEAR THIS: IF PMB PUT UP A REQUEST HE WILL GET BILLIONS IN A SLIT OF SECONDS."
Earlier, Igbokwe had submitted that Buhari will never go the way of Davido when he wrote: "PUT ON YOUR THINKING CAP SIR. PRESIDENT OF THE FEDERAL REPUBLIC OF NIGERIA DOES NOT NEED (SIC) TO GO DAVIDO STYLE BUT LET JUST DO IT AND HE WILL NET ON BILLION IN JUST ONE MINUTE. Omo de lo shie (you are behaving like a child."
Download NAIJA NEWS app: