Lekki Shooting: Amnesty Int'l Reacts To Lagos Judicial Panel Report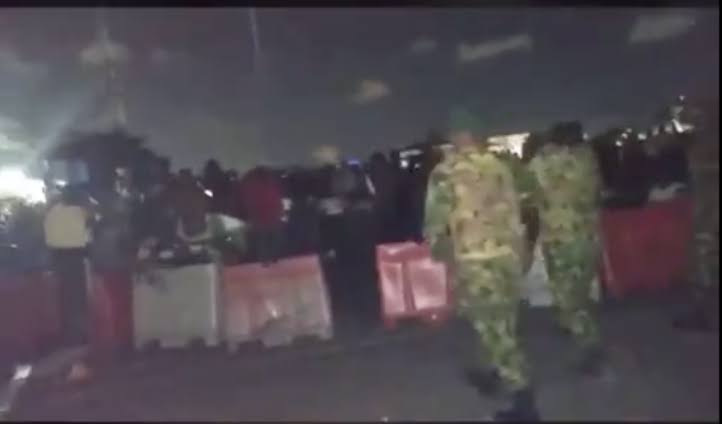 Amnesty International has reacted to the report released by the Lagos State Judicial Panel of Inquiry on Restitution for Victims of SARS Related Abuses and other matters.
The panel in its report disclosed that not less than eleven people were killed at the Lekki tollgate on October 20, 2020.
Justice Doris Okuwobi-led panel disclosed this in its report submitted to the Lagos State Government on Monday.
The panel in the report titled, 'Report of Lekki Incident Investigation Of 20th October 2020', noted at least 48 protesters were either shot dead, injured with bullet wounds or assaulted by soldiers.
In a statement by its Director, Amnesty International Nigeria, Osai Ojigho, the human rights group said the panel report has confirmed its earlier investigation done last year.
It said the panel's findings contradicted the blatant denial by the Nigerian government that deadly force was used against peaceful protesters.
The statement read in part, "For the survivors and relatives of the dead, the judicial panel's report findings are only the first step towards justice and restitution. President Buhari must act promptly to ensure that those found to be responsible for shooting and attacks on peaceful protesters are brought to justice in fair trial.
"Nigerian authorities must ensure access to justice and effective remedies, including adequate compensation, restitution and guarantee of non-repetition to victims and their families. The authorities must also immediately and unconditionally release all #EndSARS protesters unlawfully detained since last year."
Recall that on the occasion of the first year anniversary of the famous #EndSARS protests in Nigeria, the Minister of Information and Culture, Lai Mohammed had demanded apologies from CNN, Amnesty International, and DJ Switch.
According to the Minister who spoke during a press conference in Abuja, CNN, Amnesty, and DJ Switch were all guilty of spreading fake news.
Mohammed maintained that there was no massacre of Nigerian youths at the Lekki Toll Gate incident during the protest last year and the trio mentioned only gave false and misleading reports.
The Minister insisted a professional analysis of what transpired at the Lekki Toll Gate revealed that the military didn't massacre anyone while if truly there was any killing as widely reported, the families of the victims and those affected would have appeared with evidence before the Judicial Panel of Inquiry.
Not done, Lai Mohammed further accused the trio of spreading 'tales by moonlight' about what he described as the phantom killings at the Lekki Toll Gate during the EndSARS protests last year.