Why South East Need Additional State – Ohanaeze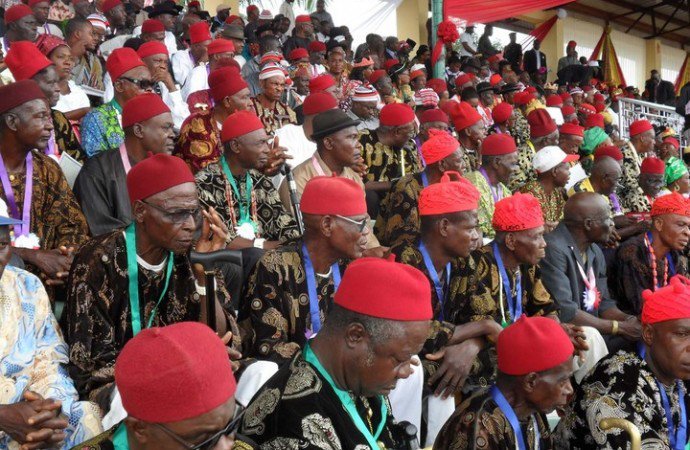 Apex Igbo socio-cultural group, Ohanaeze Ndigbo, has revealed why the South-East needs an additional state.
Naija News reports that the South East is one of the six geopolitical regions in the country with the lowest states make-up.
In a statement on Monday signed by its Secretary-General, Okechukwu Isiguzuro, Ohanaeze said the creation of a new state will help douse the tension of agitation in the South East.
The group added that granting full autonomy to federating units of all the regions in the country is one of the political solutions to solve the activities of secessionist groups
It said that the release of the leader of the outlawed Indigenous People of Biafra (IPOB), Nnamdi Kanu, and the Yoruba Nation agitator, Sunday 'Igboho' Adeyemo without addressing the causes of secession agitations in the South will worsen the violence experienced in the South.
The statement reads, "The Federal Government should expedite actions that will lead to additional state creation for the South-East and granting of full autonomy to federating units of all the regions in the country. These are the two best options as political solutions for addressing the activities of Biafra groups and their arrowheads.
"The releases of Nnamdi Kanu and Sunday Igboho, from incarceration without addressing the causes of the agitations in Southern Nigeria, will worsen the situation at hand.
"It will escalate the activities of the agitations. Therefore, the only options for the Federal Government now, are to create an additional state for the South-East and regional autonomy for the Southeastern region through the National Assembly."