Govt Declares Tuesday As Public Holiday In Anambra State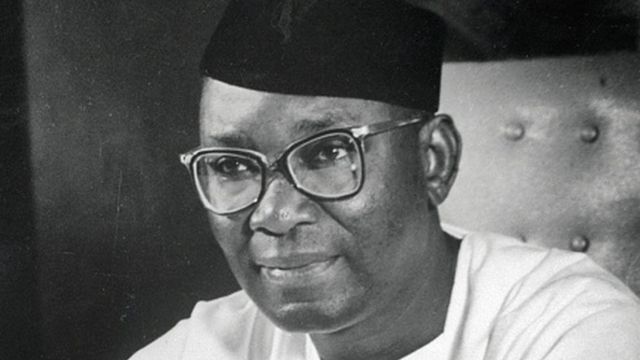 The government of Anambra State led by Governor Willie Obiano has declared Tuesday, November 16 as a public holiday.
A statement on Monday by the State Commissioner for Information and Public Enlightenment, Mr C. Don Adinuba said the public holiday is in honour of the birthdate of Nigeria's first president, Dr. Nnamdi Azikwe.
Azikwe was born on Novermber 16, 1904.
The statement also called on the federal government of Nigeria to declare every November 16 as a national public holiday.
It added that countries such as Ghana and Tanzania observe the birthdays of their national leaders who made huge contributions in freeing them from colonial rule and making them what they are today as national holidays.
The Anambra government statement reads in part: "It was the Great Zik of Africa who inspired such outstanding Pan-African leaders as Dr Kwame Nkrumah of Ghana who led his country to freedom from colonial rule on March 6, 1957."
"After all, the Ghanaians observe the birthday of Dr Nkrumah as a national holiday, just the way Tanzanians observe President Julius Nyerere's birthday as a national holiday.
"It is a huge national embarrassment that Nigeria has yet to declare November 16 a national holiday," it added.
Meanwhile, the All Progressives Grand Alliance (APC) has laughed off the decision of the candidate of the All Progressives Congress in the just-concluded governorship Anambra election, Senator Andy Uba, to challenge the election results in court.
Speaking at a press conference in Awka, the state capital, on Sunday, the National coordinator of APGA Media Warriors Forum, Chinedu Obigwe, asked Uba not to embark on a fruitless journey of going to court.
Obigwe stated that Uba was scammed by politicians who defected to the APC and assured him of defeating Anambra Governor-elect, Charles Soludo.
The APGA chieftain said Uba should grateful for even winning his ward in the election, adding that his decision to challenge the outcome of the election would compound his woes.