50 Ex-militants Get Special Packages After Training In Akwa Ibom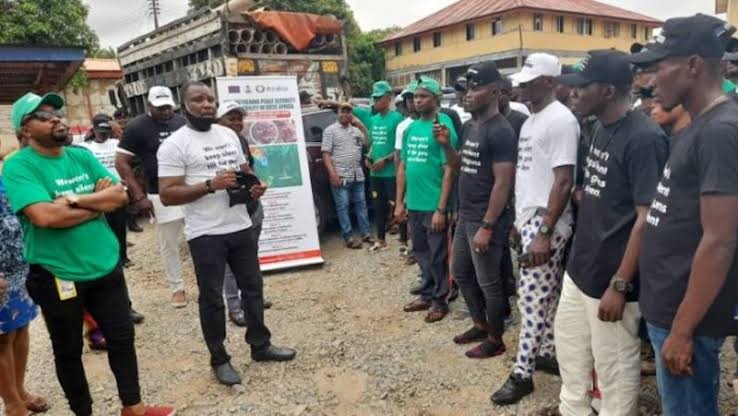 Governor Udom Emmanuel-led government of Akwa Ibom State has sponsored and completed the training of fifty repentant militants in the state.
Naija News understands that the former fighters from Etim Ekpo and Ukanafun Local Government areas of Akwa Ibom State received starter packs upon completion of their training.
They were handed the packages at a programme tagged 'Strengthening peace security and stability in West Africa' in Uyo, the state capital.
The programme and packs were reportedly funded by the state government in partnership with the Economic Community of the West African States and the European Union.
Represented by the Secretary to the State Government, Dr Emmanuel Ekuwem, the governor commended ECOWAS-EU for partnering with the state to rehabilitate and reintegrate the repentant youths by equipping them with requisite skills that will make them contribute meaningfully to society.
Governor Emmanuel admonished the youths to make judicious use of the equipment, stressing that having received requisite training and vocational skills, they can earn a living and live a life of emulation to encourage others to stay off crime.
The statement reads: "We will like to commend ECOWAS/ EU for partnering the state to help these young men and women to be rehabilitated and reintegrated into the larger society.
"The first thing ECOWAS/EU did was to train those youths to acquire various skills and also mentored them to know that it is important to learn how to fish, then be given the fish," the statement added.
On his part, the Special Assistant to the Governor on Security Capt. Iniobong Ekong (retd.), thanked Emmanuel and ECOWAS/EU for the decision to partner and take the youth off the street.