FBI Email System Attacked By Hackers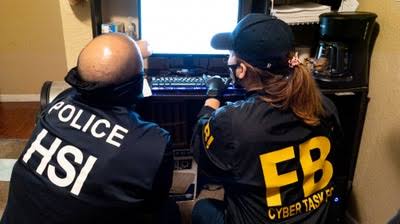 The domestic intelligence and security service of the United States, the Federal Bureau of Investigation (FBI) has raised alarm over an attack on its mail system.
The hackers according to reports, breached the mail system and sent a bulk of emails to citizens warning of a possible cyber attack.
A threat-tracking organisation Spamhaus Project in the States disclosed this on its Twitter account on Saturday night.
The notification revealed that fake emails sent to citizens were delivered from a legitimate FBI email address ending in @ic.fbi.gov.
The FBI although noted that the hardware impacted by the incident "was taken offline quickly upon discovery of the issue."
A copy of an email posted by Spamhaus on Twitter showed a subject line of "Urgent: Threat actor in systems" and appeared to end with a sign-off from the Department of Homeland Security.
Naija News understands that both the FBI and Cybersecurity and Infrastructure Security Agency are aware of the incident, the FBI statement said.
Meanwhile, the U.S Embassy in Nigeria is set to spend the sum of $127,000 on the digital documentation and conservation of Busanyin Shrine in Osun-Osogbo Sacred Grove.
Mary Beth Leonard, U.S. Ambassador to Nigeria, stated in the signing of the project's Memorandum of Understanding (MOU) on Monday, November 8, that the initiative was set in motion by the U.S. Department of State's Bureau of Educational and Cultural Affairs.
She revealed that the reason for the grant was to preserve the ancient archaeological sites, historic buildings, monuments, and major museum collections opened to the public and protected by the laws of the country they are located in.