Gov. Obaseki Speaks On Switching Political Parties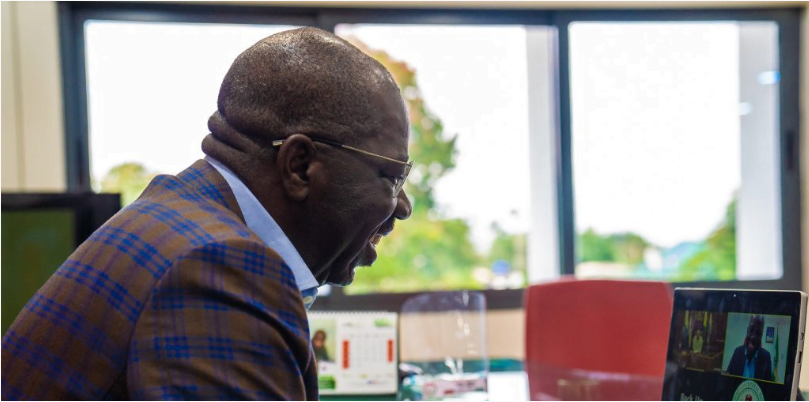 The Governor of Edo State, Godwin Obaseki, has stated that he has no plan to dump the Peoples Democratic Party for another party.
Recall that Obaseki won his second-term election on the platform of the PDP after dumping the All Progressives Congress months before the electoral process.
The Edo State Governor while speaking at a Banquet in Benin City, as part of activities for this year's Alaghodaro Summit, noted that his government is committed to ensuring a progressive and prosperous Edo State where all citizens will live life to the fullest.
Obaseki in a statement titled, 'I've no plans to switch parties, said, "No matter the persuasion to join any political party, I will not. I will continue to provide leadership for all Edo people. We don't need to join another political party to develop Edo State to become a home for all."
"Our goal is to position Edo where it should be, as our State has been created to provide leadership for this country; that is how it has been and will always be."
He further stated that Alaghodaro Summit has become a platform which his administration is using to prepare the youths of the Edo State for tomorrow's leadership position.
According to him, "Our politics is being driven by data. We will continue to do our best as a government to make life better for our people who trusted us with their votes.
"In the last five years, we have been in the foundation laying the stage for the development of Edo State. That era has passed and now, it's time to move as fast as possible in developing the State as the challenges and barriers have been taken care of."
Download NAIJA NEWS app: