We Have Never Been This Divided Until Buhari Emerged As President – Dele Momodu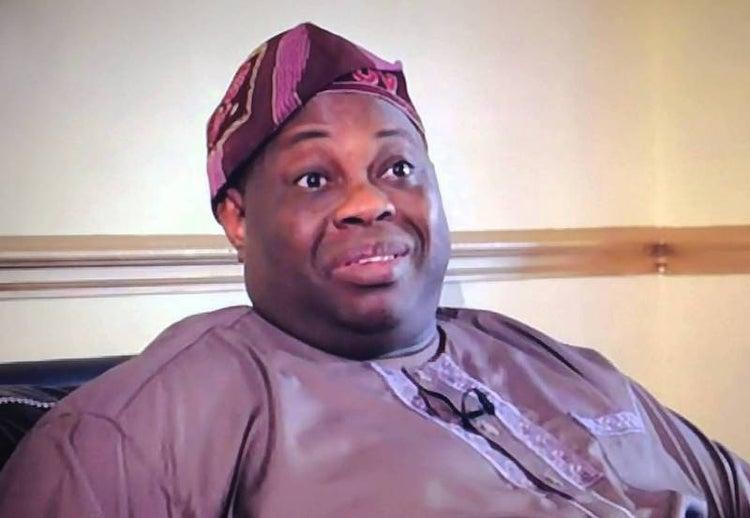 Former presidential aspirant and publisher of Ovation International, Dele Momodu has bemoaned the administrative style of President Muhammadu Buhari.
According to the public speaker and businessman, Nigeria have never been divided as it is now until Buhari took over power under the civil rule.
Naija News reports that Momodu made the assertion in a post on his verified Facebook page on Friday, November 12.
The veteran journalist stressed that Buhari's style of governance is horrible and has taken the country back.
Momodu, however, acknowledged that the person of President Buhari is likeable when encountered one on one.
He further lamented on the economy and security status of the country, saying it is the worst ever in supposed peacetime.
In his opinion, Momodu said the Peoples Democratic Party, PDP is the only party that has solutions to the country's current challenges.
He expressed hope that the opposition party will send packing the All Progressive Congress, APC, in the coming 2023 presidential election.
Momodu's full post reads: "MY SIMPLE PHILOSOPHY OF POLITICS… I started active politics in 1982 just before my final papers in Yoruba studies at the University of Ife, now Obafemi Awolowo University.
"As a poor student, I used my talents in languages to make some money by writing and translating campaign leaflets. I started meeting the political juggernauts and soon became the Private Secretary to the Deputy Governor of Ondo State but I was never a member of any political party. I was only a technocrat hoping to help individual candidates.
"This was how I cut my teeth in politics. Fast forward. I would later work for CHIEF MOSHOOD ABIOLA (1993), CHIEF OLU FALAE (1999), MAJOR GENERAL MUHAMMADU BUHARI (2015), ALHAJI ATIKU ABUBAKAR (2019), all on the principle of supporting underdogs, except CHIEF MOSHOOD ABIOLA, who was my adopted father.
"It was easier to follow government candidates and make easy money but that was never my motive.
"My opposition to BUHARI today is nothing personal. He is likeable when you meet him but his administrative style is horrible.
"His government has taken Nigeria back to the Stone Age. We have never been this divided. The economy is wobbly while insecurity is at its worst ever in supposed peacetime.
"Realistically, PDP is the only practical political party available within which serious opposition can hope to sack the APC behemoth and send them back to wherever they came from."