"Skin Under Attack": Fani-Kayode's Ex-wife, Precious Chikwendu Suffers Skin Disease (Photos)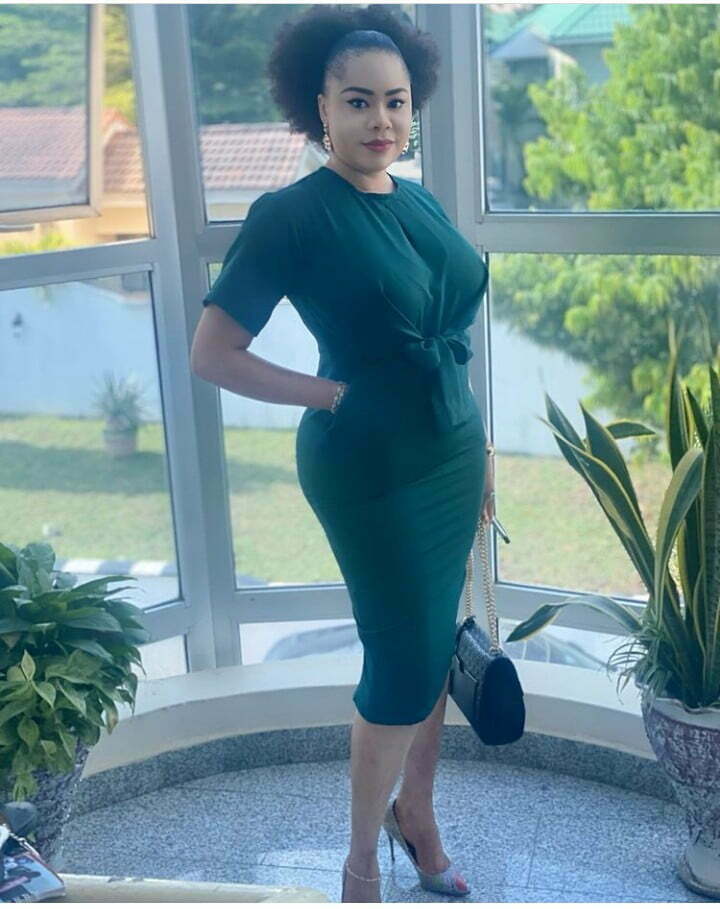 Precious Chikwendu, former wife of ex-Aviation Minister, Femi Fani-Kayode has revealed that she experienced some skin problems that threatened her smooth skin recently.
The former beauty queen stated that the condition got so serious that she had to use both local and international herbs and medication for treatment.
Taking to her social media page, she revealed that she has a very sensitive skin and experienced an allergy that first appeared like rashes but later developed into huge boils and spread to other parts of her body.
She described the situation which she revealed happened in January this year as an attack on her skin, adding that she has taken it as part of life's lesson which she tagged 'my scars and I.'
Chikwendu disclosed that presently, most of the scars from the skin infection have cleared off but she still has minor visible scars on her legs which she believes would also totally clear off in about a month or two.
While sharing her experience, she submitted that if she could go through all that happened, then others can also survive anything they may be going through, urging people never to give up.
Here is what she wrote:
Life Lesson 101
My scars and i (Testimony)
"Having to deal with a sensitive skin has been one disadvantages of being snowhite. Asides from skin allergies that arises from change in weather, water or environment, I noticed a strange allergy which had common symptoms with psoriasis or endemic eczema January this year, it appeared like rashes and later metamorphosed into huge boils spreading to other parts in a blink.
"Dermatologists here and abroad queried different skin issues, people had different worries and pointed fingers at the supposed obvious, I had my mind fixed on what could have changed in my daily activities.
"Herbs and medication flew in from all corners, some helped at the moment but it continued. This became a source of worry as my glass skin was under attack. It became a major prayer point as I was constantly reminded I am at war with the devil.
"Giving no credit to the devil, I had to figure out what kept me through most allergies, and boom! I got my answers and the phase of recovery was next. My legs are the only part with minor visible scars which should be off in a month or two.
"If I can get through this using simple but neglected health maintenance approach, then I can walk through any valley. I hid my legs for a while but not anymore as it is a testimony of a girl who walks through fire often . Proud I figured it. My scars make me amazing.
"#MORAL Never give the devil credits for situations. Look within, solutions could be close.
"If you ever experienced a similar situation, let's exchange ideas. Who knows? Who needs to know a thing or two."
See the photos she shared below.