Angry Vipers Threaten To Deal With Obi Cubana For Relating With Abba Kyari (Video)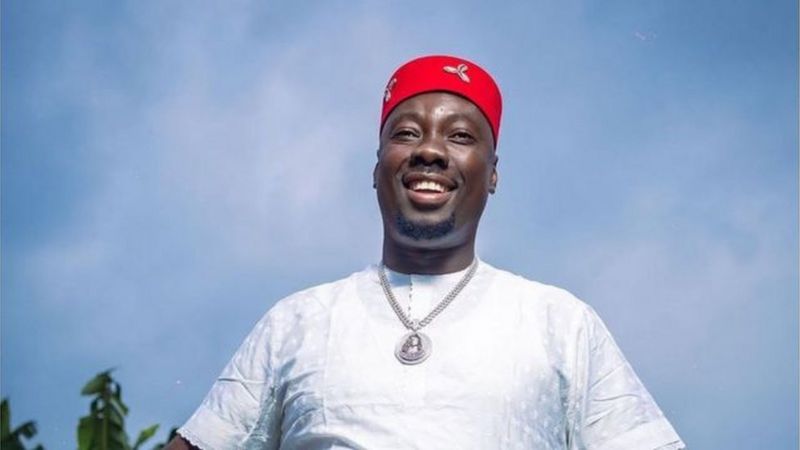 An armed group identified as 'Angry Vipers' has threatened to attack popular socialite and businessman Obinna Iyiegbu, also known as Obi Cubana.
The group in a viral video released on Thursday accused Obi Cubana who was recently arrested by the Economic Financial Crimes Commission of relating with Fulanis such as the suspended Deputy Commissioner of Police, Abba Kyari.
'Angry Vipers' in the video claimed that the businessman and his team allowed the embattled police officer to return to Anambra State.
The voice in the video said, "And Obi Cubana and Co, who are closely working with the killers of our youths, you and your crew made sure that Fulani Abba Kyari returned to Anambra State. You will hear from us."
"From now onwards, we'll put a stop to any form of tax and revenue in market and road transport such as bikes, vehicles and Sundry within the Biafran land. Henceforth, it shall be bloody. All hell shall be let loose."
This is coming after the armed group gave Governors in the South-Eastern part of Nigeria a 21-day ultimatum to release the leader of the Indigenous People of Biafra, Nnamdi Kanu.
The Angry Vipers in a video vowed to declare governors, senators, traditional rulers and other politicians dead if the IPOB leader is not released within the given day.
The group in the trending video charges traditional rulers in the region to ensure the release of Kanu and make sure that Fulani's vacate the Southeast.
Watch the video below: