Sunday Igboho: Yoruba Nation Group Lists Conditions For Dialogue With Buhari Govt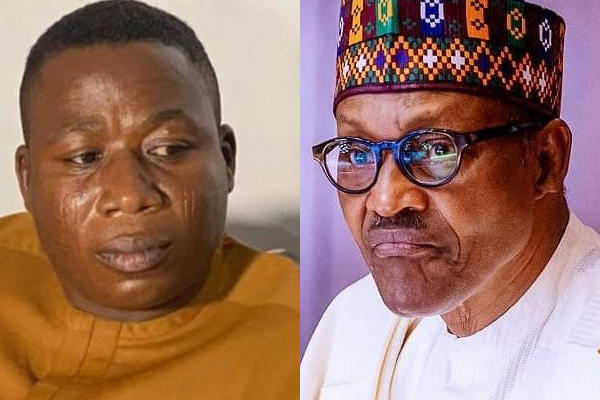 The umbrella body of the Yoruba self-determination group known as Ilana Omo Oodua has stated that it is willing to dialogue with the Muhammadu Buhari-led federal government.
The group led by 86-year-old Professor of History, Banji Akintoye, was reacting to a statement by the Attorney General of the Federation and Minister of Justice, Abubakar Malami.
Malami, while speaking to newsmen on Wednesday, stated that the Muhammadu Buhari-led government may be willing to consider all kinds of solutions, including political ones, in order to resolve the crisis surrounding agitations.
Asked whether the Federal Government was not disposed to a political solution to issues concerning Nnamdi Kanu and Sunday Adeyemo, also known as Igboho, Malami stated that the government would not mind taking a shot at it.
Speaking to PUNCH on Thursday, Akintoye, through his spokesperson, Maxwell Adeleye, stated that Sunday Igboho committed no crime by agitating for secession from the Nigerian State.
The professor stated that the Buhari govt must ensure the release of Igboho from Benin Republic before any political solution can be discussed.
He said, "We have read what the AGF said about not ruling out political solution but he needs to clarify what he means by that. Does he want us to come and beg the Nigerian Government or approach it when Igboho and other Yoruba Nation agitators have not committed any offence?
"Our position is that Malami should clarify himself. However, Igboho has not committed any offence and there has not been any charge from the Nigerian government against Igboho in the court.
"We are focused on our agitation. However, if the Nigerian Government open up to dialogue on how we can peacefully actualise our aim, we are open to it. The release of Igboho will also be part of the negotiation. If we want to have that discussion, Igboho has to be on the seat in the dialogue meeting."