Residents Scamper For Safety As Boko Haram Fighters Attack Borno Town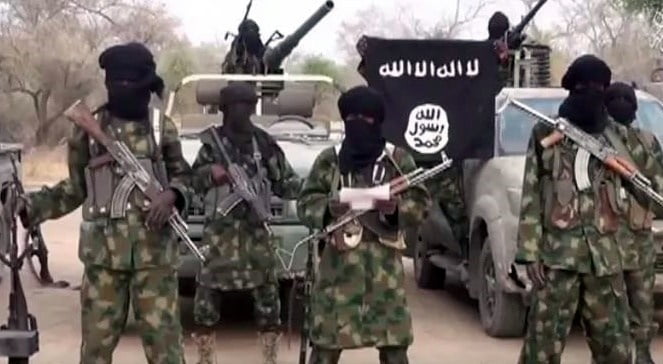 Members of the dreaded Boko Haram terrorists group on Wednesday attacked Askira town in Askira Uba Local Government Area of Borno State.
It was gathered that residents of the town had to flee their homes to avoid been killed by the notorious terrorists organisations.
The gunmen, who came in their numbers, attacked the village in the morning, burning down several houses.
A witness told Daily Trust that the Boko Haram insurgents operated in Krangla community, which is about eight kilometers away from the town.
While a military convoy reportedly whisked the traditional ruler out of the town, many residents had to flee into the bushes and surrounding mountains to escape the attack.
Confirming the attack, one of the parents of the abducted Chibok Girls, Bulama Jonah, said he ran into the bush to hide with many other people until the Boko Haram insurgents left the town.
He said: "We ran to the bush for safety; everybody was just running because we heard they burnt Krangla and were advancing to Askira.
"We returned to the town, though reluctantly, after we heard the military had mobilised troops to intercept them before they reached here. The soldiers are still there."
Also speaking on the attack, a commercial driver, who did not want his name mentioned, disclosed that he had to flee with his pregnant wife after getting information about the attack.