Abdulrasheed Maina: He Is A Chronic Criminal – CACOL Reacts To Ex-Pension Boss Sentencing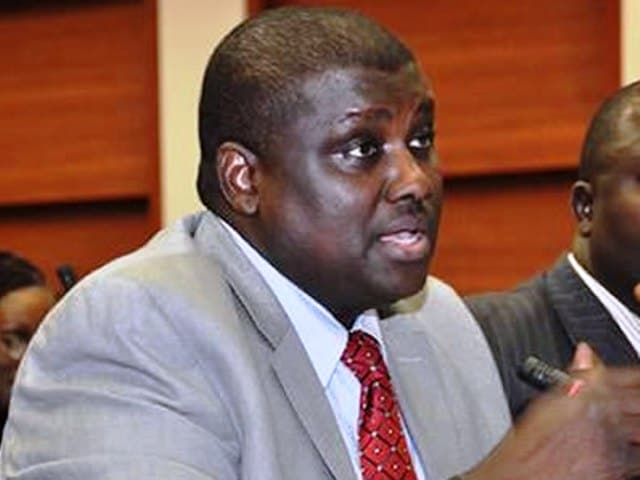 The Centre for Anti-Corruption and Open Leadership, CACOL, has said it was pleasing seeing justice taking its course on former chairman of the now-defunct Pension Reforms Task Team, Abdulrasheed Maina.
Naija News reports that the Federal High Court Abuja on Monday, November 8, sentenced the former government official to 61 years' imprisonment, which will run concurrently for eight years.
Maina and his company, Common Input Property and Investment Limited were found guilty of the 12-count charge of money laundering levelled against them by the Economic and Financial Crimes Commission (EFCC).
In a terse judgement, the presiding judge, Justice Okon Abang ruled that Maina will spend only eight years in prison and the jail term is required to run concurrently, with effect from October 25, 2019.
The trial judge held that Maina is guilty of money laundering in the sum of over ₦2 billion, following vital evidence produced by Nigeria's anti-graft agency to prove its case beyond a reasonable doubt.
Reacting to the court ruling on the ex-pension boss in a statement by the anti-graft coalition's Director for Administration and Programmes, Tola Oresanwo, on behalf of its Chairman, Mr. Debo Adeniran, said CACOL received the news of the court's verdict on Maina with great delight.
He said, "We at CACOL received the news of the Federal High Court in Abuja verdict on Maina with great delight. It is very interesting to note how he had tried to evade trial by jumping bail at different times and how he had suffered, impoverished and denied many pensioners the opportunity to eat the fruits of their labour while they were alive. Many of the pensioners that he ought to have paid have died due to his own greed and sadism."
CACOL though expressed disappointment that the Federal High Court judge was lenient enough to hear Maina's pleas and reduced his jail term to eight instead of the maximum 14 years provided by the law.
The anti-graft crusaders believe that Maina deserves no mercy because he is a merciless person who had done so much to evade trial which is a pointer to the fact that he is a chronic criminal.
CACOL extended its expression by saying Maina shouldn't have been given a chance to relate with decent people in society because of his criminality.
The agency, however, hoped that EFCC will appeal the judgment and seek a maximum sentence for Maina.
"It has also come to public knowledge that Maina has other assets in different parts of the world, he should be able to either account for those assets or be forfeited to the Federal Government pending his ability to defend them," CACOL said in the statement.
The CACOL'S Chairman added, "In recent times, we have seen public office holders after siphoning the commonwealth of the citizens of this country running into billions to advance their individual and group's business interests without recourse to laid-down procedures and thereafter be running from pillar to post in order to evade arrest and the attendant judicial prosecution.
"This is why we call on all the Anti-graft agencies to continue to investigate and prosecute other public office holders who are still enjoying their freedom and spending their loot. Moreover, any asset the person has accumulated should be deemed to be proceeds of corruption and should be confiscated and the person should begin again. We have always opined that culprits of official corruption need to be deprived of their evil accumulations, wherever and whenever they are found out and made to face the full wrath of the law".