Seven Important Things To Know About INEC's BVAS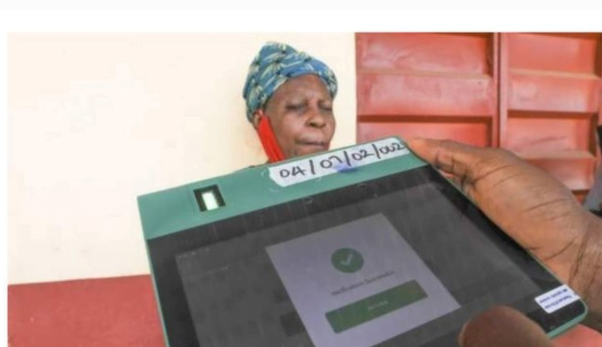 The Bimodal Voter Accreditation System (BVAS) is the new technology that is being used by the Independent National Electoral Commission (INEC) to authenticate and accredit voters during elections.
Naija News reports that the new technology was introduced and test run on Saturday, September 11, 2021, in the Isoko South Constituency 1 bye-election into the Delta House of Assembly.
The BVAS, which replaces the Smart Card Reader used for previous elections since 2015, can now electronically verify voters' fingerprints or facials due to its camera feature. INEC's new technology has other superb features which made the bye-election in Delta seamless and stress-free.
Prior to the bye-election in Delta, the electoral body had used the Smart Card reader to accredit voters and where the device could not authenticate a voter's fingerprints, the use of incident forms is employed.
INEC has now introduced BVAS to curb electoral fraud and election rigging following the failure or deliberate non-use of the Smart Card Readers at polling units. The BVAS is an all-in-one technology that is a multifunctional integrated device that serves multiple purposes for different activities in the value chain of elections.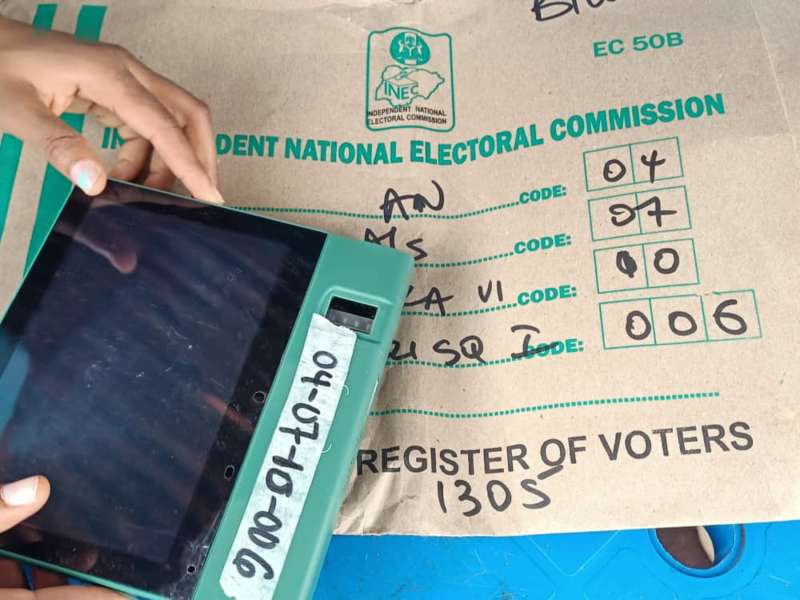 Speaking during a stakeholder meeting on the Anambra State Governorship Election on November 3, 2021, in Akwa, INEC Chairman, Prof Mahmood Yakubu, said that the introduction of the BVAS device is a good thing to happen to Nigeria elections.
According to Yakubu, the BVAS would significantly reduce or possibly eliminate incidents of multiple voting, Permanent Voters Card buying, selling, and identity theft.
The INEC boss added that the BVAS can perform the work of the Z-Pad in the transmission of Polling Units (PUs) results to the commission Result Viewing (IReV) portal.
He added that the BVAS can also be used to take pictures of polling unit results and upload the same to the INEC portal so that citizens can view results as the election is concluded in each Polling Unit.
Seven Important Things To Know About INEC's BVAS
 BVAS was first deployed in the September 23 Isoko South State Assembly Constituency bye-election in Delta State.
BVAS integrates the three-stage voting process.
BVAS device promises a 97% success rate, as against 37% with the Smart Card Reader.
The BVAS has the dual capacity for fingerprint and facial authentication of voters including Mobile voting systems.
BVAS can also be used to upload polling unit results into our INEC Result Viewing Portal.
The device can be used as a Voter Enrolment Device during the Continuous Voter Registration exercise.
Other African countries that have deployed the use of BVAS for election include Uganda, Angola, Burkina Faso, Cameroon, Chad, Comoros, the Democratic Republic of the Congo etc.