Nigerian Actress, Yvonne Jegede Brags As She Shows Off 9 Awards Won At Toronto International Film Festival
Nollywood actress, Yvonne Jegede has taken to her social media page to brag after she bagged 9 out of 10 awards at the Toronto Nollywood film festival.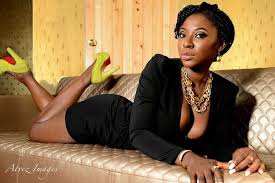 The mother of one via her Instagram page, shared photos of the awards bestowed on her for her yet-to-be-released movie titled 'Marrying a Campbell'.
According to the Edo-born script interpreter, the award-winning movie which is set to be released by next year is written and co-produced by her. She also acted in the film and was a co-writer of the script.
Sharing the photos on her Instagram, she wrote;
"I co-produced a movie Marrying A Campbell (MAC) to be released 2022
"Story by Yvonne Jegede
"Script by Yvonne Jegede, Patrick Nnamani and Jane Odogwu.
"I acted
"I co-Executive produced.
"We just bagged 9 out of 10 awards at the Toronto International Nollywood Film Festival (TINFF 2021)
"ALLOW ME TO BRAG because I BRAG DIFFERENT."
"Best Actor
"Best Actress
"Best Actor (African Film)
"Best Movie Director Africa
"Best First Feature – Africa
"Best Comedy Drama – Nollywood
"Best Movie Producer – Africa"