Anambra Election: Stop Playing Ethnic Politics – Igbokwe Tells Ndigbo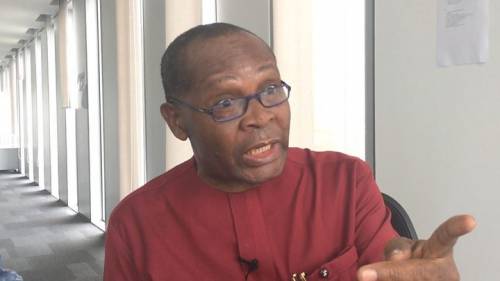 The Special Adviser to Governor Babajide Sanwo-Olu of Lagos State on Drainage, Joe Igbokwe, has asked the Igbo people to stop playing "ethnic politics".
In a post via his Facebook page on Sunday, Igbokwe lamented the poor performance of the All Progressives  Congress (APC) in the Anambra governorship election.
The APC chieftain added that the people of the South-East "will continue to be onlookers" in the country by playing ethnic politics and not connecting to the centre.
Igbokwe pointed out that the failure of the Igbo people to vote APC will have a negative impact on the region, adding the Ndigbo can't continue to play politics of Isolation.
He wrote: "I had thought that Igbo will move beyond ethnic politics and work to connect to the center to meet other Nigerian, but ife ji Ndigbo jisi ha ike. We will continue to be onlookers."
In another post, Igbokwe added: "Politics is a game of numbers. Igbo cannot continue to play politics of isolation in the 21st century and expect that a miracle will happen. It is time to build bridges and not burn bridges."
Meanwhile, the Independent National Electoral Commission (INEC) has declared the November 6, governorship election in Anambra state inconclusive.
The Returning Officer for the Gubernatorial Election, Professor Florence Obi made the announcement at the INEC head office in Awka, Anambra capital stating that there was no election in Ihiala Local Government Area of the state.
Naija News recalls that INEC had announced the postponement of the governorship election in Ihiala Local Government Area over alleged irregularities discovered in most communities in the council area.
Obi, the vice-chancellor of the University of Calabar while declaring the election inconclusive said "It becomes imperative to bring elections from Ihiala with other LG before valid declaration can be made,"  She also added that the "Supplementary election in Ihiala to hold on Tuesday, 9 Nov 21 and collation will resume thereafter."
She declared that the election process remains suspended until after a supplementary election is held in all the polling units of Ihiala Local Government.
Obi also stated that according to the Nigerian Constitution it was mandatory for INEC to conduct elections in the affected area before declaring a winner.
The supplementary election has been scheduled to hold on Tuesday the 9th of November 2021.