Release Obi Cubana And Take Me Instead – Imo Businessman Sends Letter To EFCC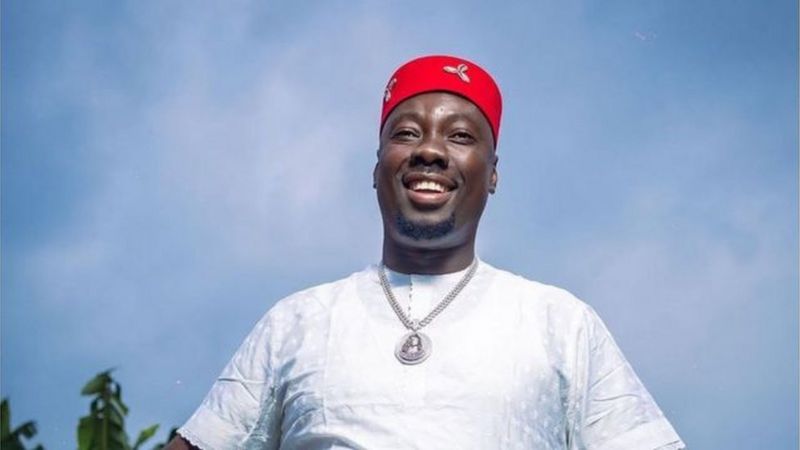 A Nigerian businessman has written an open letter to the Economic Financial Crimes Commission, pleading with them to release Obi Cubana and instead arrest him.
In a post on his Facebook page, the man identified as Ifeanyi Njoku appealed to the head of the EFCC, Abdulrasheed Bawa, to release Obi Cubana whom he described as his good friend and boss.
He proceeded to defend the socialite's source of wealth and revealed that Cubana had the grass to grace story.
According to Njoku, the EFCC is trying to destroy his friend's business and his image.
He demanded his release stating that he was an inspiration to millions of youth.
He said: "EFCC Has Broken My Heart, Release Obi Cubana Now and Take Me In his Place!
"Dear Bawa, as the chairman of Economic and Financial Crime Commission, EFCC, your agency conntinuous detention of my good friend and Boss, Chief Obinna Iyiegbu, Chairman Cubana Groups breaks my heart.
"Obi Cubana is not a criminal, neither is he a Yahoo Boy. No, far from it,he is pure legit with grass to grace history.
"As a showwbiz promoter, that he celebrated the Life and Time of his beloved late mother in a flamboyant way is akin to premium lifestyle and luxury synonymous with his kind of business as shownbiz promoter and entertainment enterprenuer.
"That EFCC assumed the role of Federal Inland Revenue Service, FIRS, as Tax collector by inviting/arresting/detaining Obi Cubana was against the letter and spirit of a constitutional demmocracy. FIRS knowns how to collect their taxes if there was a breach somewhere, through due process of law not harassment and embarrasssment by the EFCC.
"Obi Cubana as business tycoon, showwbiz promoter, entertainment and brand influencer, it's normal in line of his business for investors to partner with him and make financial transactions and transfers, detaining him at EFCC for 3-days now counting is seen to be an act to pull him down and destroy his business by scaring away investors, partners and associates more so now his chains of business has spread across Africa and Europe.
"I am not happy that a man of the people, Nigeria man of the year, okpataozuora Nigeria is still at the EFCC net even after a phantom administratiive bail and seizure of his international passport. EFCC this is not the way to encourage hardworking Nigeria youths!
"I beckon on the EFCC chairman to unconditionally release Obi Cubana, a model and inspiration to millions of Nigeria and Africa youths.
"I am not happy that EFCC didn't stop at Obi Cubana but extending invitations and detaining his business associates is a targeted blackmail to destroy a growing business concern.
"I therefore call on the EFCC chairman to arrest and detain me in place of Obi Cubana. I can stand in his place. He is a good man that doesn't need to be destroyed.
"My heart is broken, my heart is in pains, Obi Cubana is a true definition of a good man."