Free Obi Cubana, Arrest APC's Tinubu Now – Deji Adeyanju Tells EFCC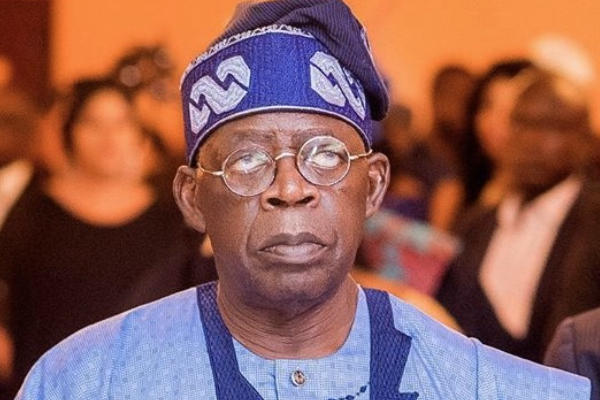 Popular Nigerian activist, Deji Adeyanju, has charged the Economic and Financial Crimes Commission, EFCC, to arrest the All Progressive Congress, APC National leader, Bola Ahmed Tinubu.
Naija News reports that the socio-political commentator made the call while appealing to the nation's anti-graft agency to release popular socialite and billionaire businessman, Obinna Iyiegbu, better known as Obi Cubana.
The activist bemoaned the continuous detention of the nightlife king who was apprehended on Monday over alleged money laundering and tax fraud.
Adeyanju appealed to the EFCC, asking them to either charge Obi Cubana to a court or release him.
The activist in the post on his social media account on Thursday (today) said: "Obi Cubana to spend 3rd night in EFCC custody. Charge him to Court or release him. More importantly, go and arrest Tinubu."
Meanwhile, the Governor of Kwara State, Abdulrahman Abdulrazaq has narrated how the former Governor of Lagos State, Bola Tinubu and the Minister of Information and Culture, Lai Mohammed manipulated election results as far back as 2011 under the old Action Congress of Nigeria.
Abdulrazaq in an interview with newsmen noted that Mohammed was in charge of ACN in Kwara and he threw him out because they had their choice candidates.
He further stated that he experienced a tough time in the Peoples Democratic Party because of the dominance of former Senate President, Bukola Saraki.
The Kwara State Governor said, "When this republic started, everybody was with Saraki in the All Nigeria's People Party. Just a few of us were in PDP then. We launched the party, very few of us. We knew our goal, to remain in opposition and remove these people from power. That's our goal from then up till now.
"Along the way, they started pulling out because most of them saw that they had a glass ceiling on the Saraki side. They started pulling out. We started in 1998. Where was Lai Mohammed in 1998? He was in Lagos.
"He came in 2003 to contest and went back. The other guy that was shouting was Saraki. We remained here deliberately. We did not ask for anybody's structure.
"We had people like Gbenga Olawepo-Hashim, as well. He was with us. He was the first Deputy National Publicity Secretary of the PDP. He has never been with Saraki. There were less than 10 of us. We deliberately continued to build our structure. In 2015, when Saraki moved to PDP, we left because we will not be part of it. We left the party for them. I moved out."
The Kwara State sitting governor said he never contested for office, that he was sponsoring candidates and building a party.
He revealed further how he was even offered the position of Board of Trustees of the party.
Governor Abdulrazaq said: "I refused. I said I have my business."
He continued: "Our goal was to change the system in the state. It was not until 2011 that we found ourselves in the ACN, but then ACN belonged to Asiwaju and Lai Mohammeed was his frontman here. So, they had their candidate.
"We said let's do free and fair primaries, they refused. Eventually, they threw us out and picked their candidate.
"The delegates were playing games so I stepped down to contest for Senate. I contested against Saraki. I believe they rigged the election.
"Many times, I have engaged with the traditional rulers, especially to say, let's be accommodating, it will soon pass," the governor said.