Regina Daniels Speaks On Using Jaruma Products A Day After Her Co-wife Announces Divorce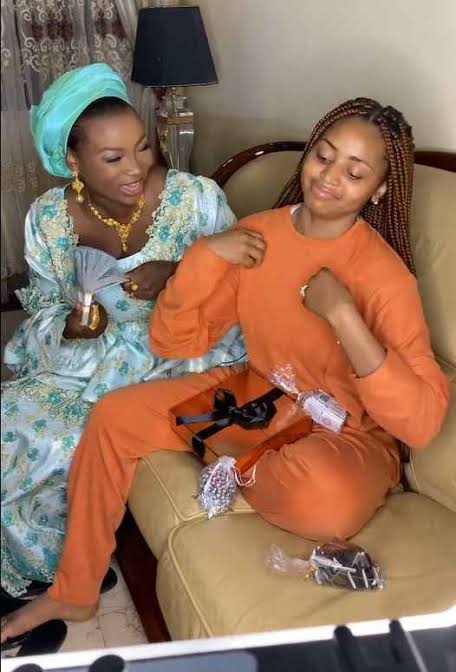 Nollywood actress and wife of billionaire businessman Ned Nwoko, Regina Daniels, has spoken about using Jaruma's products.
The actress revealed via a post on Instagram that has never and will never use any of Jaruma's products.
Regina stated that Jaruma paid her to make random posts for her and she gave her terms concerning the kind of post to be made. She said that people warned her concerning Jaruma's personality and told her to stay away but she continued being friends with her because she is not one to judge by others opinions.
However, she revealed that what people said about the aphrodisiac seller turned out to be true as she alleged that Jaruma was continuously creating content that would benefit her products off her brand even after the payment duration for their contract had expired.
Regina Daniel said she tolerated Jaruma's actions because she felt they were friends and she understood her person but she would no longer tolerate it as Jaruma's recent post was meant to portray her as a bad person.
This outburst is coming after Jaruma posted some contents on her Instagram page of some social media users hailing Regina after her co-wife Laila Charani announced her divorce to their billionaire husband Ned Nwoko.
Recall that Naija News earlier reported that Laila had stated via her Instastory that her marriage with Nee Nwoko had now ended as they were now divorced and she no longer has any relationship with him.