eNaira Is Better Than Cryptocurrencies – CBN Tells Nigerians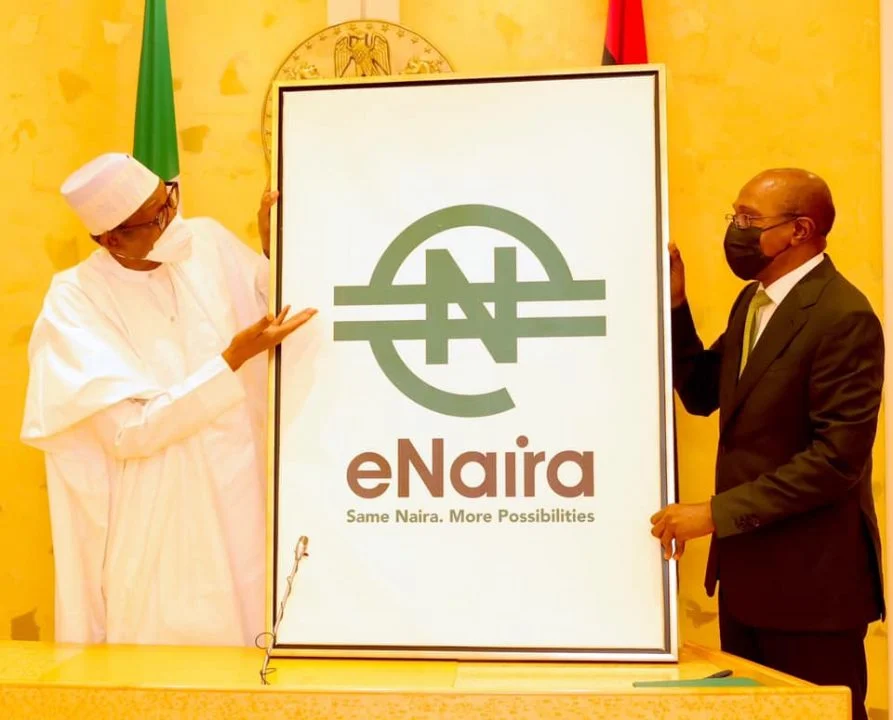 In a move to encourage Nigerians to further embrace the recently launched eNaira, the Central Bank of Nigeria (CBN) has advanced reasons why it is better than cryptocurrencies.
It will be recalled that the e-Naira, Nigerian digital currency, was officially launched at the State House in Abuja by President Muhammadu Buhari on 25th October, 2021.
The CBN Director of Corporate Communications, Nnamdi Okwuosa submitted that the eNaira operates in a regulated environment, suggesting that cryptos are not regulated.
He also added that the eNaira is a legal tender backed by a sovereign nation and the CBN will always be there to guide users against falling into danger.
Okwuosa made the submission during a fair organized by the apex bank held in Abia and Ebonyi States to create further awareness for the eNaira.
Speaking at the fair with the theme 'Promoting financial stability and economic development,' the CBN spokesperson argued that the eNaira is not a threat, and Nigerians should listen to and follow the guidance of the apex bank.
He said, "Digital currency (eNaira) is more reliable than cryptocurrency which is not regulated."
Okwuosa urged stakeholders at the fair and Nigerians in general to avoid unregulated institutions and transactions which exposes them to scammers.
Meanwhile, ahead of the November 6 governorship election Anambra State, Catholic Bishop of Sokoto Diocese, Rev. Fr. Matthew Kukah, says nobody needs to die unnecessarily.
Speaking on a Channels Television programme, on Wednesday, the fiery cleric stated that the only way the upcoming election can be adjudged to be successful is if no death is recorded.
The Convener of the National Peace Committee noted a lot of Nigerians have died unnecessarily in past elections, saying that the trend should not continue.
Kukah said that the most important thing is to make sure that nobody loses their life or suffers any unwanted injury in the Anambra election.