Identities Of UNIABUJA Kidnap Victims Revealed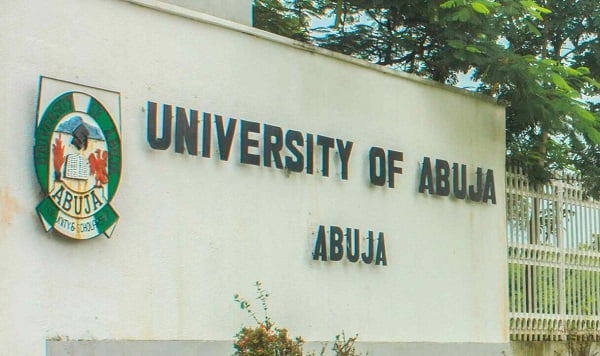 The identities of individuals kidnapped by gunmen during Tuesday's early morning raid at the University of Abuja have been unveiled.
It will be recalled as earlier reported by Naija News that six people were kidnapped by unknown gunmen during an attack on the University of Abuja on Tuesday morning.
The University, in a statement on Tuesday signed by its spokesman, Habib Yakoob, said that the gunmen abducted some persons after gaining access to the Senior Staff Quarters at Giri in Gwagwalada Area Council of the Federal Capital Territory (FCT) in the early hours of Tuesday.
Yakoob stated that the gunmen operated undisturbed for over an hour, adding that security agents have since been deployed to track down the criminals.
It has now been revealed that two professors, and four others were the victims of the raid by the gunmen.
A senior member of staff of the University, quoted by Daily Trust listed the victims as Prof. Bassey Ubom (including his son and daughter), Prof. Obanza Malam, Sambo Mohammed and Dr. Tobit.
Meanwhile, the Federal Capital Territory Police Command has also confirmed that six persons were kidnapped from the University of Abuja on Tuesday morning.
But the Police are yet to confirm the identities of the abducted persons.
In a statement released by the command, FCT Commissioner of Police, Babaji Sunday, said at least six members of staff of the University were kidnapped by unknown gunmen.
Sunday stated that additional tactical and conventional policing resources have been deployed to the University's main and satellite campuses.
The commissioner said he has also directed the operatives to man the staff quarters and other affiliate formations of the university, to fortify security, improve public safety and protect citizens in and around the university community.
He noted that a combined team of the police and personnel of the Nigerian Army 176 Guards Battalion were swiftly mobilized to the area to protect the citizens.
Sunday called for calm, stressing that the security forces are already working with the locals in the area toward rescuing the victims.
The commissioner, however, assured that the perpetrators would be arrested and brought to book.