Buhari Govt Will Continue To Respect Journalists – Presidency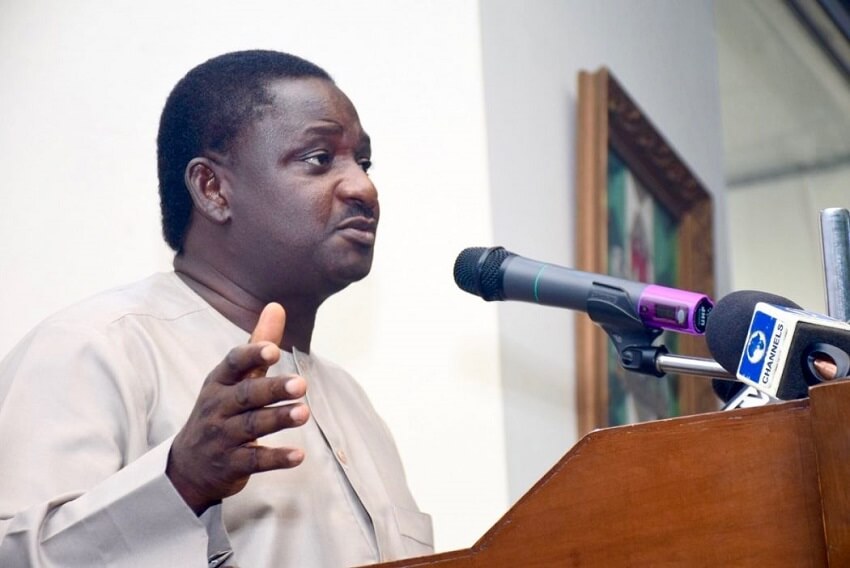 The Presidency has stated that the Muhammadu Buhari government will continue to support and protect journalists in the country.
Presidential spokesman, Femi Adesina, made this known at an event to commemorate 2021 International Day to end Impunity for Crimes against Journalists, in Abuja on Tuesday.
Adesina stated that journalists play a critical role in the development of the nation, adding that the Buhari government will continue to provide a conducive environment for them to thrive.
The presidential spokesman, however, said that the current administration does not support crime or impunity against reporters in the country, saying it has always respected the rights of journalists.
Adesina recalled how the media office intervened when Punch correspondent had issues in the villa which was resolved amicably.
He said: "This administration is not interested in harming journalists. President Muhammadu Buhari does not support impunity of Journalists. This administration can not harm any journalist.
"We consider them as professional colleagues. You can not divorce journalism from transparency in a democracy.
"Journalists play a critical role in society. They need to be protected and this admistration is doing so.
"No Journalist would want to die at the cause of performing his duty".
Meanwhile, a Federal High Court sitting in Abia State has fixed a new date to hear the human rights suit by Nnamdi Kanu against the federal government of Nigeria.
Kanu, the leader of the proscribed Indigenous People of Biafra (IPOB) had through his legal team, dragged the government before the court, seeking his unconditional release.
The IPOB leader accused the government of infringing his human rights and wants the court to so declare also, arguing that security operatives maltreated him.
The hearing of the case had been scheduled for November 2, 2021, but has now been adjourned to November 19.
The change in date was confirmed on Tuesday by one of Kanu's lawyers, Aloy Ejimakor who told Punch that they were disappointed by the court's decision to shift the date.
He said, "Mazi Nnamdi Kanu's human rights suit which was slated for November 2, 2021, has been adjourned to November 19, 2021, by the Federal High Court in Abia.
"We are saddened by this development which primarily seeks the unconditional release of Kanu from his illegal detentions."