Bandits/Boko Haram: Buhari Not Interested In Nigeria's Peace And Security – Festus Ogun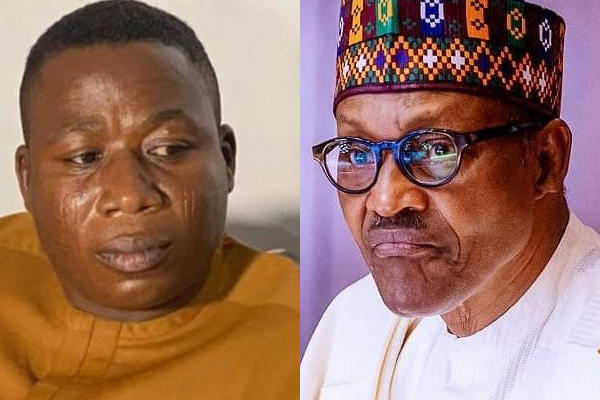 Human rights lawyer, Festus Ogun, has alleged that President Muhammadu Buhari is less concerned with the peace and security status of Nigeria.
Ogun lamented how the federal government is withholding information regarding sponsors of bandits and Boko Haram terrorism in the country.
The activist wondered why it was so easy for the Buhari government to release information about the alleged sponsors of Yoruba Nation agitator, Sunday Igboho while keeping mum on terrorism funders.
Naija News recalls that Sunday Adeyemo who is well known as Igboho has been in the custody of the Beninese government since his arrest in July after fleeing Nigeria.
In a chat with newsmen on Monday, Ogun lambasted the incumbent government of going only after separatists while bandits and terrorists are being treated with smiles in many North-East and North-West communities.
He said revealing Igboho and Nnamdi Kanu's alleged backers while giving excuses to why Boko Haram sponsors cannot be exposed "calls to question the sincerity of the Buhari regime to flush out terrorism".
The Principal Partner of Festus Ogun Legal noted that Buhari's "selectiveness" in addressing security challenges along ethnic lines shows he is patently not interested in Nigeria's peace and security.
"Why should real terrorists enjoy presidential immunity at the expense of national security? President Buhari is one-sided and nepotistic in the fight against terror.
"He treats terrorists from his region with kid gloves and violently descends with reckless abandon on freedom fighters from other parts of the country particularly the South.
"This regime finds every justification for the criminality of Boko Haram terrorists, herdsmen and bandits but would be quick to clamp down on activists and secession agitators. This is condemnable and inimical to corporate existence."
Ogun insists President Buhari must be informed in clear terms that his treatment towards Boko Haram members is the very reason there's continuous gruesome killing by the terrorist groups daily, adding that they are unlikely to end any time soon.
He added: "President Buhari's selective fight against terrorism is incapable of producing any fruitful result. The attitude of the President emboldens and gives hope to the real terrorists."
Naija News reports that the TakeItBack Movement Legal Adviser warned that if the Nigerian leader sustains his current standpoint, that the same fate that befell the fight against corruption may befall the war against terror.
Download NAIJA NEWS app: