18 Online Business Ideas To Seize In 2022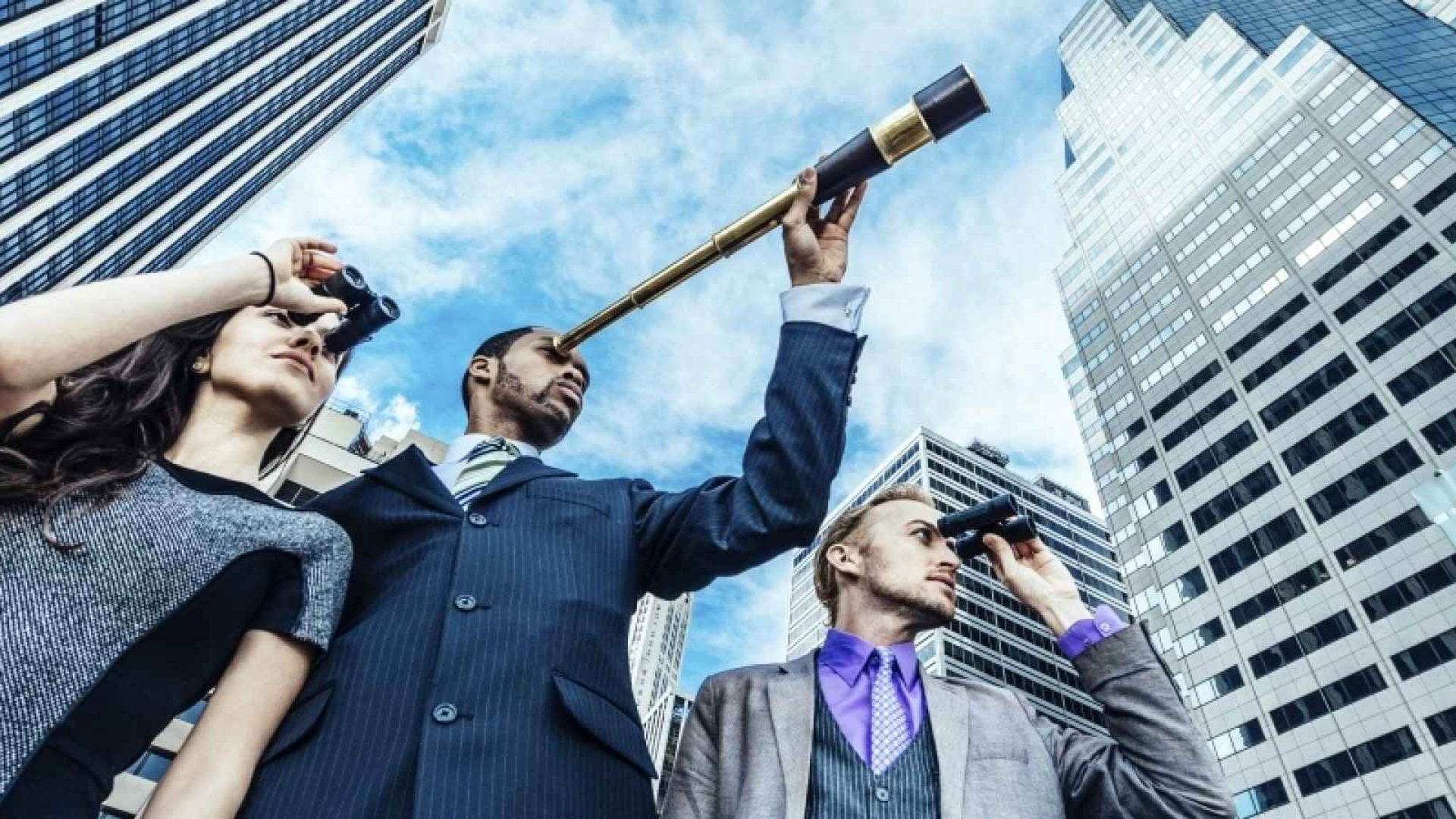 Today we no longer see digitization and dematerialization as a project for the future, but rather an emergency. The economy is undergoing a profound transformation and the process of creative destruction is clearly underway.
According to eMarketer, online entrepreneurship is worth more than $ 2,000 trillion and continues to show double-digit growth.
You will understand that going online is a great opportunity , provided you know how to find the right business idea .
What I notice is that the majority of strategies for starting an online business have gathered dust and are not necessarily adapted to a changing world.
In addition, they are most often offered by dream merchants.
If you are one of those people who hope to find in this article the idea of ​​the century that will make you rich in 2-3 months to become a "free entrepreneur", go your way.
This article aims to guide you in creating a realistic project that can lead to long-term entrepreneurial success.
Start from your passion, to avoid boredom: music, computers, video games, cooking, reading, management, finance… Here is an excellent starting point for getting started online.
Once your positioning has been defined, deploy your digital marketing strategy thanks to regular personal investment, and you can quickly start the "online" adventure.
Don't forget to work on your business plan to a minimum to start your little empire on the right foot.
Here are 18 concrete online business ideas for successful entrepreneurship in 2021.
For more inspiration, don't hesitate to read my list of 72 successful start-ups in the United States .
1. Get into strategic blogging
Thousands of bloggers today make their living writing about their passions or area of ​​expertise. The recipe: choose an audience, a niche and create epic content to gain traffic to monetize.
Why is blogging a good idea for an online business?
If you provide real value to your blog reader, it's because:
You inform him about his research by giving him the right information
You direct him to the related subjects that interest him.
And that he has a good time on your blog (like you there, right now;))
This time spent can generate 3 main sources of income such as:
Advertising (Google adsense, or a partner of Google ads like the Ezoic program… )
The sale of your own products / services
The commission on the products or services of others people
Think about it: Anytime you covet information about a product or service, you're going to be using Google.
If your article is well ranked on the search engine, you will be able to gain readers that you can then retain by using an email marketing strategy.
In addition, you learn to write better, which will help you… always.
How to get started in blogging?
The lucrative niches are many and varied, from automotive, job hunting, gardening, there are many topics you can cover in blogging. It's up to you to choose the one that you are passionate about and that has the potential for monetization.
Successful, financially independent bloggers are those who focus on an identified target.
They see their blog as both a passion and a profitable business.
As a blogger myself, I believe the 7 steps to get started are to:
Choose the niche you are going to address
Define your goals and create a plan
Choose a domain name and reserve it
Subscribe to a hosting service
Install WordPress and basic plugins
Create content periodically
Develop your network with other bloggers
By investing yourself regularly in producing on your site and promoting on social media, after a few months you can start to gain traffic and set up monetization strategies.
Also, to go further, do not hesitate to consult this guide to learn how to create your website yourself . You will find it useful for all of the online business ideas that follow.
2. Freelance content writing
With millions of sites out there on the net, online written content creators are in huge demand right now. If you have storytelling skills and enjoy writing, you can use these skills to build a freelance copywriter online business.
Why is web writing a good idea for an online business?
If the articles you produce start to appeal and traffic increases, you can take the next step: recruiting to outsource editorial staff and devote more time to entrepreneurship.
Do not hesitate to register on freelancer platforms like Fiverr .
You can find clients there and start writing for them by billing by word count.
Depending on the subjects and the level of technicality required, you can reach amounts of € 100 per 1000 words. (I did it myself and with the expertise you can earn much more)
In addition, web writing is an activity that arms you with skills useful in other online business niches, particularly presented in this article.
How to get started in web writing?
The best way to become a great web editor is to develop the habit of reading regularly… Read a lot. Identify the topics that interest you the most. You will naturally be a very good candidate to write on it.
What are your current skills?
What do you like to do ?
Also, write a list of your passions and interests and then develop your writing skills by committing to writing every day. At first you will experience some difficulty, but with practice you will certainly improve.
To successfully start this online business idea, you need to:
Learn or take training in blogging, copywriting, writing in general.
Choose a favorite subject you will write (a niche) to study.
Create a blog or a showcase site (bonus step)
Contact marketing and content creation agencies to promote your offer
To boost your value proposition, I strongly recommend that you take web writing (SEO) training.
3. Start a podcast on one of your passions
Podcasting is a more interactive and much less competitive content creation system than blogging. That's why this is an opportunity right now.
Why is podcasting a good idea for an online business?
Many podcasters started out with passion and eventually grew their audience until they monetized and created real traction around their topics. Some popular podcasters can even earn $ 25-40 for every 1000 people who listen to them not counting affiliate earnings.
Additionally, podcast audiences continue to grow exponentially across the globe.
The ideas are numerous and if your content is interesting… You will be able to monetize with sponsors, via affiliate programs, or even pay episodes.
How to become a podcaster?
Choose your topic and make an episode title plan
Select a name that makes you want to listen (example: startup podcast, Tech meeting, etc.)
Create your design (cheap on Fiverr)
Write a compelling description
Buy recording and editing equipment
Choose a podcast host

Buzzsprout
Captivate
Transistor
Simplecast
Podbeans
Castos

Record your episodes
Submit them to dedicated platforms (spotify …)
Promote and monetize
The most important thing is to choose a topic that you like to discuss, that you are passionate about and that may be of interest to other people:
Ideally a niche where you could create at least 100 episodes.
It can be comedy, politics and news, general culture, history, medicine, finance, golden retriever training …
The initial investment is minimal: a good microphone, recording software and you are good to go.
Later, you can acquire more complex equipment as you progress.
4. Become an Affiliate Marketing Pro
Affiliate Marketing is all about earning a commission by selling business products or services through YouTube, social media, your podcast, email list, or blog (or even all 3 at the same time)
Why get into affiliate marketing?
The advantage is that you don't have to create the product.
You can simply join an affiliate program (like Amazon's for example) and recommend the product that can serve your audience.
However, you must learn to create a real bond with the audience that follows you AND ESPECIALLY not to try to sell everything to them at all costs …
Try to help people by recommending a product that you would use yourself that would be helpful to them.
How to do affiliate marketing?
Find a product you want to promote
Do a search with the product name "affiliate program"
Create the partnership when it exists
Promote the link communicated by advising people who need it (your blog, social networks, YouTube, by telephone prospecting, etc.)
If they buy and you made a good recommendation, you earn a commission
I do it myself via my resource page for those interested and in particular in this article.
The rule of thumb: Recommend the best products for each context, otherwise your affiliate marketing project will not survive in the long run.
5. Create a virtual assistance business
The increase in the number of online entrepreneurs has created a growing need for virtual assistance. The VA (virtual assistant) provides support in teleworking and assists the entrepreneur in his growth.
Why become a virtual assistant?
The virtual assistance market is growing rapidly and could reach up to $ 12,383 billion in 2024 according to Pnewswire … With the digitalization of the economy and the growing social distancing, there is a good chance for that it becomes even more democratized than expected.
If you are a productive person, you will be able to find your first customers quite quickly on one of these platforms.
You will be able to land missions, gain experience and income and then, why not, start outsourcing needs, when you have made a name for yourself.
How to launch your virtual assistance business?
The advantage is that you can start your virtual assistant business without investing heavily out of your pocket.
The virtual assistant can perform tasks ranging from managing the schedule, corporate social networks, delivering coffee or organizing business trips, etc.
Determine your targets (which blogger niche for example)
The first thing to do is to create a list of the services that you would like to offer

Social media management
Blog administration
Travel organization / timetable
Telephone reception
Excel input
….

Choose your business name
Set your prices
Prospect new clients and make them referrals
Follow specific ongoing training
You can use your organizational skills to help entrepreneurs and freelancers better organize their administrative and day-to-day work. Effective project management software can prove to be a very worthwhile investment in this case.
6. Get started with infographic design
A picture is worth a thousand words… Today we increasingly use graphics to convey our messages. Whether you are a business, an advertiser or in the public sector, the demand for web illustration is booming.
Why is graphic design a good idea for an online business?
It can be very lucrative, if you become passionate about it and work hard in designing some high demand niche products. Even though the competition can be tough, it's up to you to choose the right business strategy to find a winning position.
There are always creative needs… The most common are:
Definition of brand strategy
Logo design
Web design
Design for social networks
Animation
Brochures
Infographics …
Whether it is to start you full time or to make this activity a source of additional income, starting a graphic design business is clearly a profitable business idea with a future.
How to get started in graphic design?
The first thing to do is to cultivate this design skill through the reference graphic design software . It may be interesting to take training on a platform like Udemy to improve your skills.
To be successful in the computer graphics business, I recommend the following steps:
Train weekly
Create your creative portfolio
Join the community of graphic designers (blogs, newsletter …)
Register in freelance platforms like fiverr
Start your own blog to showcase your work
Prospect, produce, repeat
Once your portfolio (catalog of creations / brochures) is ready, you will need to create a commercial action plan and go find your customers.
7. Getting into e-retail
The e-commerce industry is measured in the hundreds of billions of dollars in 2020 and the current context means that its growth will continue to accelerate.
Why is e-commerce a good idea for an online business?
You can now resell your creations on Amazon, Shopify or by creating your own website.
Starting an e-commerce business can also be very profitable. In particular, if you can identify a market segment that does not receive a dedicated offer.
Even if starting up in e-commerce may require starting capital (to build up a stock and set up its platform). This business model is sustainable, because there is always demand for mass consumer goods.
How to get started in e-commerce?
The most important thing is once again to target a niche, especially at start-up. This one can be the child, the big sizes, the businessman… Construction companies, lawyers, liberal professions…
To implement this online business idea, I recommend the following steps:
Select a promising e-commerce idea
Choose your business model (dropshipping, own stock, etc.)
Create your site or work with an existing delivery platform
Target first then choose the product
Source your supplier
Create your brand
Market your products and attract customers
The profitability between wholesale and retail buying is very interesting. In addition, by expanding, you will be able to increase the profitability of your business.
Platforms like Wizishop thus allow you to create your online business.
WiziShop Ecommerce Solution: Create your online store
Do you want to be successful in online sales?
Discover WiziShop, leader in performance e-commerce solutions.
8. Become an investor in the stock markets
Interested in the quick gain, thousands of individuals are entering into online trading. Market finance is not a simple business and for this reason 90% of people who start out end up losing their money. And the remaining 10%?
Why get into online trading?
Today, there are many tools for trading in the financial markets, whereas in the past it was reserved for the financial elite.
If you are interested in economic and financial news, you want to invest in understanding the markets and be ready to train … This is a real opportunity to earn income.
The most passionate even manage to become a full-time trader and generate extremely interesting income.
How to get started in online trading
To implement this online business idea, I recommend the following steps:
Check that this is the right strategy given your background and get started in this business
Follow specialized trading training recognized by business schools.
Choose a trading platform
Inform yourself regularly about your market
Plan your strategy and stick to it
It should not be forgotten that even the best investors cannot anticipate every movement and those who do best are the ones who gain a lot and lose a little.
Also, starting your adventure in finance, gaining experience can also open the doors of training to resell your expertise at a high price.
9. Start an online training business
E-learning is one of the hottest profitable businesses of our time. Whether in the kitchen, entrepreneurship, marketing, and so on and the best, you will always find a specialist (more or less qualified) to help you develop your skills.
Why create an e-learning business?
Forbes estimates that the e-learning market is expected to reach over $ 270 billion in 2022.
Online training is a real revolution in our education and pedagogy system.
Today, we no longer consider so much to register or take vocational training at a university when we want to improve skills, most often, we are moving towards e-learning.
If you doubt it, I invite you to discover the success of platforms like LinkedIn Learning or Udemy.
I myself have invested in various online training courses, and I have only very rarely regretted my choice. The return on investment was present 9 times out of 10.
Indeed, e-learning trainers are often people passionate about their field and who have invested a colossal amount of time in mastering a skill.
How to create an e-learning business?
I recommend that you start by finding the subject that you master the most and that you are passionate about. Make a list: do you play a musical instrument? Are you a good copywriter? Graphic designer? What are we complimenting you on?
To implement this online business idea, I recommend the following steps:
Choose your industry, and the training content adapted to your target
Look for their need and their difficulties on the subject
Check the viability of your project (are there training courses, similar books)
Test the title of your training with your audience
Create your online training on an e-learning platform or via your own means (I prefer the second option and the guides are numerous)
Set up a sales funnel
Market and promote your product
If your training brings real added value to your students, you will see that they will recommend you.
10. Get into IT development
The demand for IT development is growing in double digits and forecasts indicate that the phenomenon is expected to continue until 2024. It may seem challenging, but with the right strategy, this business idea will pay off.
Why get into IT development?
You don't have to be a renowned programmer to create a software development start-up. Even without a technical background, you can take training to learn the fundamentals, or even hire a developer to create your software.
Indeed, the idea of ​​software or application is here more important than the skills of computer programming. What problem does it solve and for what target?
Software as a service (SaaS) is also a model that continues to prove its worth, whether on a mobile platform or a workstation … It creates regular income.
These are, for example, CRMs and other applications accessible from a website.
How to get started in software development?
If you are already a programmer, you know the business and you can skip the next two paragraphs.
In case you are not one, you will need to start first with acquiring quality computer programming training.
You can go to a platform like udemy , a bootcamp coding (to learn quickly and well) or find yourself a mentor. Gaining a first experience later as a freelance IT developer can allow you to sharpen your skills while being paid by telecommuting.
To implement this online business idea, I recommend the following steps:
Identify a problem, a difficulty with your target
Describe how your application solves this challenge
Carry out a market study to understand if there is a fit with your target
Start programming and create your product
Beta test and market it
11. Start an e-book publishing business
The internet has changed a lot of things in our life … so much so that most of the content we read has become digital. An eBook is a book that can be downloaded online and can be written by either you or a web editor.
Why Start Your Ebook Publishing Business
No matter what the niche, there is always a topic that needs to be covered in depth and may require writing an eBook. If we take each of the online business ideas I've presented to you … I'm sure I can write an eBook and manual on each of these projects.
The problem is, I and a lot of other bloggers don't have the time to do this. The business model of the ebook publishing house is simple: you contact bloggers or other companies in need of this type of digital booklet to offer them your services.
You can also create booklets yourself to help people and resell them directly through an e-commerce site. The opportunities to be seized are real, it is up to you to seize them.
How to get started in eBook publishing
A good technique is to go see what are the best sellers in your country in the book category on Amazon and write eBooks on these topics.
You will then have a catalog to offer and can use these examples as a brochure of your services. What I recommend, once again, is to focus on a niche: personal development, productivity, technology …
These eBooks can also be resold through Amazon Kindle or on your own website / blog. If you are already blogging, the information is already there and you just need to organize it to create more digestible mini-guides.
12. The real estate agency on the internet
The real estate business is very competitive, but also very lucrative if you have the backbone and the determination to enter this market.
Why get into real estate online
Real estate doesn't require you to have a specialized degree to start.
Very concrete the real estate business allows you to cash in quickly, because the product is available, the customer's need still exists, and you just need to connect them appropriately.
This activity also allows you to diversify your sources of income thanks to the variety of real estate that exists AND the different ways of making it stable income.
More good news, entry costs in this industry are relatively low
How to get started in real estate online
First of all, I invite you to read my complete guide to learn how to open your real estate agency .
Digital tools such as YouTube, social networks and others now allow you to promote your activity as a real estate agent with unparalleled ease.
To implement this online business idea, I recommend the following steps:
Create a business plan and specialize in one type of property
Formalize the legal elements to invoice and launch your activity
Start a training course to know the basics of the profession
Market your services and products on social networks
Create a YouTube channel or blog
Use content marketing
Develop your business strategy
13. Getting into online translation / interpreting
If you speak more than one language and want to contribute to international cooperation, this online business idea is for you.
Why start a freelance translation business?
The globalization of the economy in recent years has created links of interdependence between economic agents who communicate in different languages.
Even if the reduction in the volume of transactions has given a hard blow to recognized interpretation agencies. The covid-19 crisis has not set back written and digital communication, which continues to thrive. Today, whether it's creating video captions, writing a contract, or simply translating blog posts, the opportunities are plentiful.
In particular, if you conduct your business online
How to get started in online translation?
The first thing to do is to build a network of translators with whom you could collaborate. This way, you broaden your value proposition and can suggest translation into languages ​​additional to those you are proficient in.
Make sure you focus on a sector that is on the rise and has many international activities. The targeting you need to achieve in times of crisis should be all the more careful.
You can once again use one of these freelancing platforms to create your GIG and offer your services
14. Fine and personalized pastry online
Are you fond of baking? Containment revealed your talents at baking cookies, cakes and whatnot? If you have subscribed to more than one YouTube channel in the field, you might want to consider making it a profitable and lucrative business on the internet yourself .
Why is it a good idea for an online business?
Everyone loves to eat good pastries and there are many opportunities to eat them: parties, birthdays every day … At the moment, personalized cakes are on the rise, but there are many niches: gluten-free, sugar-free, small reception pastries …
How to get started in online pastry making?
We eat with our eyes… It is essential to get into online baking to consider the presentation and creativity of your product.
The first thing to do is to choose your specialty (Cakes, sweets, etc.)
Test them with your relatives / friends
Take training courses from recognized chefs
Prepare a business plan
Make a list of the legal permissions you will need to market your products
Take beautiful photos
Market online
15. Start a drone business
I know, those who don't know me… you'll tell me, I twisted, but this is probably one of the biggest profitable business opportunities available today.
Before being considered a strange military surveillance UFO or a luxury item for extravagant techs, the drone first stood out for its colossal business scope.
Why launch a business model based on drones?
According to business insider, the drone market which was valued at 4.4 billion dollars in 2018 is expected to reach nearly 64 billion in 2025.
Whether it's filming a video report, or a short film through the coverage of festive events (for after COVID), or remote agricultural / industrial surveillance, the applications have no limits but your imagination. (Delivery, advertising poster, real estate… so on and the best.)
As an entrepreneur, the simple possession of a drone opens up possibilities for you. (if your country legally allows you to use them)
How to get started in the drone business?
If you are starting out in this area the legislation is still under construction so it is important to be careful to monitor this closely. Find out about the certifications and authorizations required to fly your machine.
To implement this online business idea, I recommend the following steps:
Choose your legal entity and complete the legal requirements
Buy a drone, take out insurance and get trained
Identify an issue in demand
Target a market segment and study the
create a profitable value proposition
Market and market your service
Social distancing and the current context means that the demand for photographs made by drones is likely to explode.
16. Start your social media marketing agency
Today companies no longer have a choice… They will have to market their offer via social networks, because our context will push us to be more and more connected.
Why launch your social media marketing agency?
Those who considered social media to be a waste of time now face a new reality. 2.8 billion people use these platforms.
The market is booming and any serious business that wants to thrive will face a huge shortfall if it doesn't expand its online presence. As a social media specialist, you can help businesses grow through these different media.
Paid advertising, social referencing, organization of raffles on instagram , facebook visuals …
How to get started in social media marketing?
Whether you are alone or able to hire professionals, you will have to train yourself and become an expert. For this, nothing better than to establish a daily reading routine in order to gain skills on the subject of entrepreneurship.
You won't be able to sell your service if you don't understand your value proposition.
To implement this online business idea, I recommend the following steps:
Identify a niche that is in demand (locksmiths, liberal professions, bakery) and which is expanding.
Study the market and assess the need
Create a list of the services you offer (community management, content creation, infographics, etc.)
Develop your website and blog
Market your brand image on social networks
Create your own social media strategy to reach your target
Equip yourself with the right tools
Prospect new customers and make referrals.
17. Undertake in the creation of websites
A website design agency has the ability to help entrepreneurs get started and grow their business online. Today, a company that has no virtual presence, has no image and will have fewer development opportunities than its competition.
Why is creating a web design agency a good idea for an online business?
Imagine all the businesses that had not taken the digital turn before the coronavirus crisis. Some of them will go bankrupt, but others will reinvent themselves… And to be successful, they will have to do it online.
Showcase sites, e-commerce sites, landing page, sales funnel… are just as many services that you can offer. Developing a specialty in web design is like creating a company of the future in a world undergoing profound digital change.
How to get started in webdesign?
Before tackling everything to launch your adventure, it may therefore be interesting to try to prospect the market segment you want to attack and check the potential.
To implement this online business idea, I recommend the following steps:
Targeting, you will understand, is fundamental
Create a professional site
Develop site models for your target
Define your pricing policy and create your contracts
Prospect and learn to negotiate
Market and repeat
18. Start a YouTube channel
Is creating videos and distributing them to help and grow an audience a secret dream? Here is a business model that has proven itself in the last few years… What is certain is that the creation of video content is booming.
Why launch your YouTube channel?
The real question is why not?
Indeed, we observe that video content has completely taken precedence over other content formats. We use YouTube for everything and even though there is competition in all niches, everyone has the chance to mark an audience that looks like them.
The advantage is that unlike other online business ideas, the barriers to starting up are low.
You can theoretically get started with your phone and the app. The hardest part is therefore to take the plunge and take action.
How to get started on YouTube?
If you want to consider a content creation business model, it is important to have a strategy. It is fundamental to be passionate and to want to share your experience, but to generate income, you have to have a project.
To implement this online business idea, I recommend the following steps:
Plan your content and take an inventory of possible affiliate products
Start with your smartphone, but as soon as possible buy basic equipment
Take inspiration from competing channels to produce epic content
Edit your videos to keep the essentials
Choose a title optimized for search engines
Promote your channel on social networks
Video summary of 18 online business ideas
Frequently Asked Questions
What are the online business ideas that pay off
The most profitable online business ideas are training, selling digital products, blogging, freelancing and e-commerce. Good management and regular investment are the common denominators of success.
What business idea on the internet to choose when you have no capital?
If you don't know what to get into: take stock of your current skills to choose a niche and start blogging. Your blog will always be useful, regardless of your choice of transition.
How to start an online business?
Go over the different business ideas that exist, make a choice and get started. The best way to start is to take action.
Other questions ? Leave them in comments and I will update based on your comments.
It's your turn !