"Why Should The Federal Government Allow IPOB To Strangulate Five South East States? NEF Questions Buhari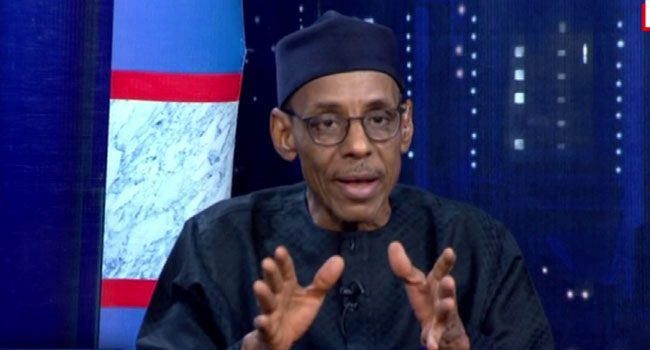 The Northern Elders Forum (NEF) has called out the federal government over the recent violence that has engulfed the southeast region.
NEF, in a submission by its National Publicity Secretary, Hakeem Baba-Ahmed questioned the ability of the federal government to curb the violence.
Baba-Ahmed who read a political meaning into the development, accused the Indigenous People of Biafra (IPOB) of being responsible for the violent attacks in the southeast adding that the North won't be forced to support a presidential candidate from the region because of the violence.
While calling on IPOB to put an end to the violence, the NEF spokesperson argued that secession is not in the best interest of any region in Nigeria as the country is better together.
He pointed out that if the President Muhammadu Buhari government is unable to put an end to the crisis, the next government will do so.
"We don't want organized violence or threat to produce the president of Nigeria. Secession is a bad option for South East. It is not in the best interest of this country or anybody."
"Why should the Federal Government allow IPOB to strangulate five South East states? If this administration do not have the capacity and willingness to ask this question, to deal with this problem, then the next administration should do so."
Baba-Ahmed made the submission in an interview with Daily Sun on the sideline of the fourth Mallam Maitama Sule Leadership Lecture at the University of Maiduguri, Borno State where he spoke on a paper titled "The President we want."
Earlier, Naija News had reported that leaders and youths from northern Nigeria have warned political parties against fielding aged, incompetent, or incapable candidates, warning that the North will turn its back on any party that deliberately and specifically tilts advantages to candidates from certain regions.
They stressed that the next President can be from any part of the country, and must be the President for all Nigerians and must be able to watch out for the interest of the northern region.
In his words, "If a Northerner is to become the next President with our votes in the North, then he has to be the best among all others. He has to convince us in the North that he understands our problems, and has the capacity to solve them. He must have the disposition, energy, health, and intelligence to heal the breached pluralism of the North and build bridges across the entire nation.
"He has to be able to lead a country that is failing in a number of significant areas. A personal ambition to be President will not be enough, and we will scrutinize and advise those who will listen, to avoid the temptation to put in place persons who just want power, but not responsibility.
"A president from the North must have the exposure and network to reintegrate all parts of Nigeria into one country and one vision. He must have the courage to eliminate threats of insurgents, bandits, kidnappers, irredentists, impunity, the drugs pandemic, and corruption."