Uzodinma Has Joined Forces With Fulanis To Deliver Anambra To APC – IPOB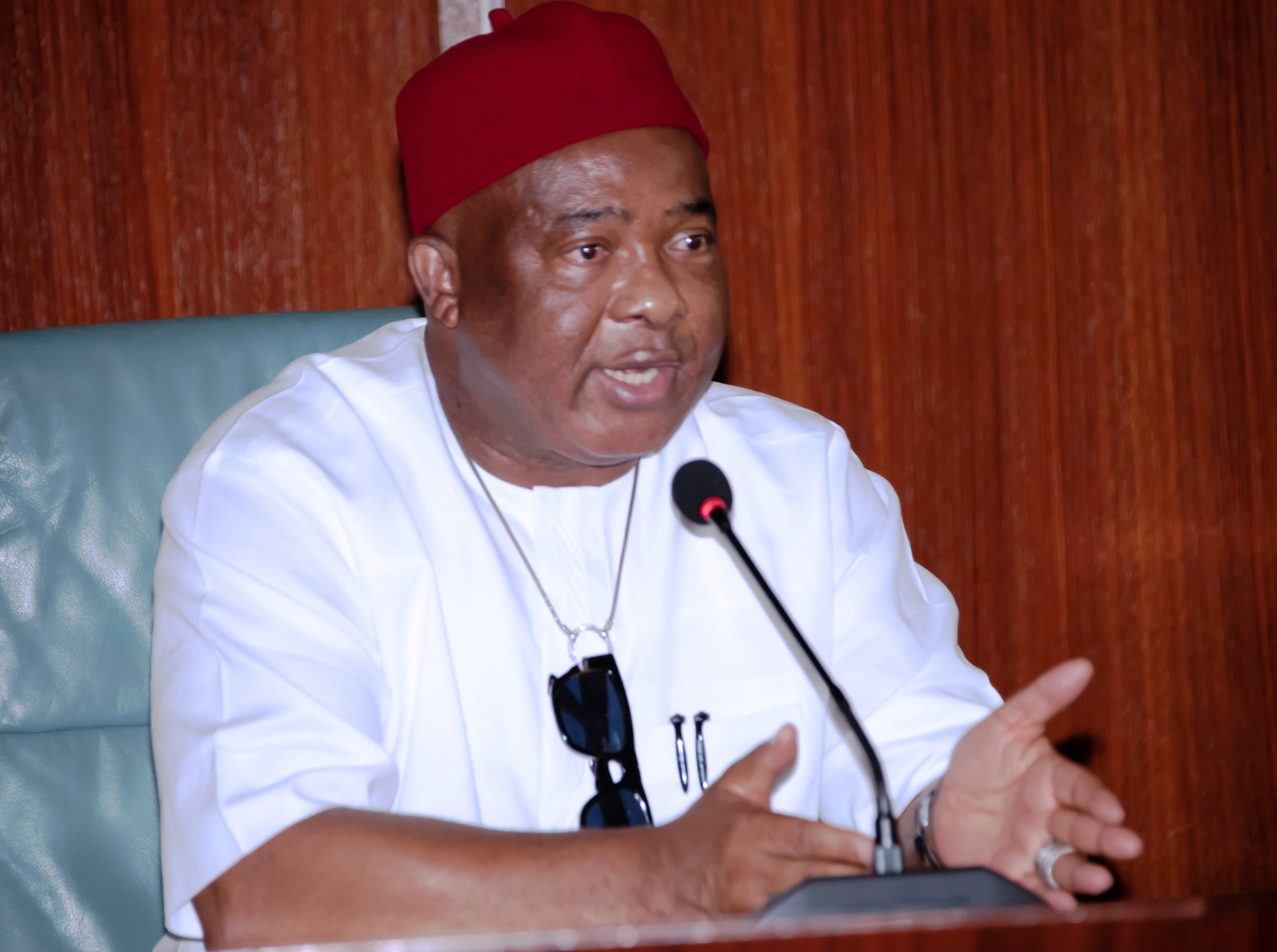 The Indigenous People of Biafra (IPOB) have accused Governor Hope  Uzodinma of Imo State of allegedly planning to deliver Anambra to APC through dubious ways.
In a statement made available to newsmen by IPOB spokesperson, Emma Powerful, the group revealed that Uzodinma employed some gunmen to act as IPOB and ESN members so as to tarnish their image and also deliver Anambra to APC.
The group claimed that the Nigerian Army did not kill their operatives instead the gunmen were operatives planted by Uzodinma.
The seccessionist group went ahead to state that Uzodinma had connived with the APC to carry out the act, accusing the Imo governor of conniving with the Fulani caliphate to deliver Anambra to APC
The statement reads in part: "The attention of the Indigenous People of Biafra (IPOB) under the command and leadership of our great leader Mazi Nnamdi Kanu has been drawn to the fabricated and laughable claims by the Nigerian Government and its military that they killed four IPOB and ESN operatives in Nnobi Idemili South LGA Anambra State. 
"We want to categorically state to all and sundry that IPOB and ESN members were not the ones killed in the said operation. Neither IPOB members nor ESN operatives were among those purportedly killed by the Army in Nnobi two days ago. We don't know why Nigeria Government always likes to cover the truth and peddle falsehood.
"What happened was that they mistakenly killed some criminals and terrorists recruited by Supreme Court Administrator in Imo State, Hope Uzodinma and APC (All Progressives Congress) party to wreak havoc in South East. These bunch of hooligans are the ones unleashing mayhem on our people in the name of ESN just to implicate and demonise IPOB. But nemesis caught up with them.
"Nigerian Army thought they killed ESN operatives not knowing it was bandits recruited by Uzodinma that they killed. They now wanted to cover up by tagging them IPOB members but unknown to them their deceit cannot be covered up anymore.
"It's no longer a secret that Hope Uzodinma in his desperation to please his slave masters, the Fulani caliphate, is employing all manner of strategies to deliver Anambra State to APC but our people must resist him. 
"This was part of his pact with the Caliphate before they gave him the governorship of Imo State through the kangaroo judgement of the Supreme Court. Some gullible minds don't yet understand the game. But the oppressors know that IPOB knows their antics. That's why they are after us.
"We want the media to summon the courage and ask Nigerian military to tell them whom they killed at Nnobi Anambra State and they should stop linking IPOB to what happened at Ekwulobia Aguata two days ago.
"Hope Uzodinma created unknown gunmen thinking that he will implicate IPOB and ESN but God is working against him."