Facts To Note About The Newly Elected PDP National Chairman, Iyorchia Ayu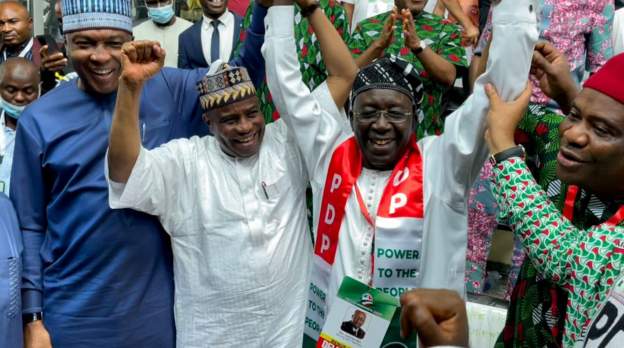 The Peoples Democratic Party (PDP) has elected Senator Iyorchia Ayu as its new chairman at its convention in Abuja.
Ayu is seen as the candidate approved by the assembly as the PDP leader. He succeeds Uche Secondus, who was suspended in August as party president.
Here are facts about the new PDP chairman:
1. Iyorchia Ayu was born on November 15, 1952, in Gboko, Benue State in central Nigeria.
2. He completed his undergraduate studies at Ahmadu Bello University in Zaria, although he later went to the University of Jos in Plateau State where he taught Sociology.
3. He was once the President of the Association of University Teachers, ASUU, Jos University Branch.
4. Mr. Ayu became a senator under the SDP and was then elected by the Senate as the President of the Senate between 1992-1993.
5. Mr Ayu was ousted by the Senate in November 1993 as a result of his opposition to the formation of an interim government of Chief Shonekan.
6. He has held various ministerial positions. His positions include Minister of Education from 1993 to 1998 and Minister of Industry between 1999 and 2001.
7. He also held the post of Minister of the Interior from July 2003 to June 2005.
8. He then served as Minister of the Environment from June 2005 to December 2005.