UK Newspapers Daily Front Pages Review | Saturday, 30 October, 2021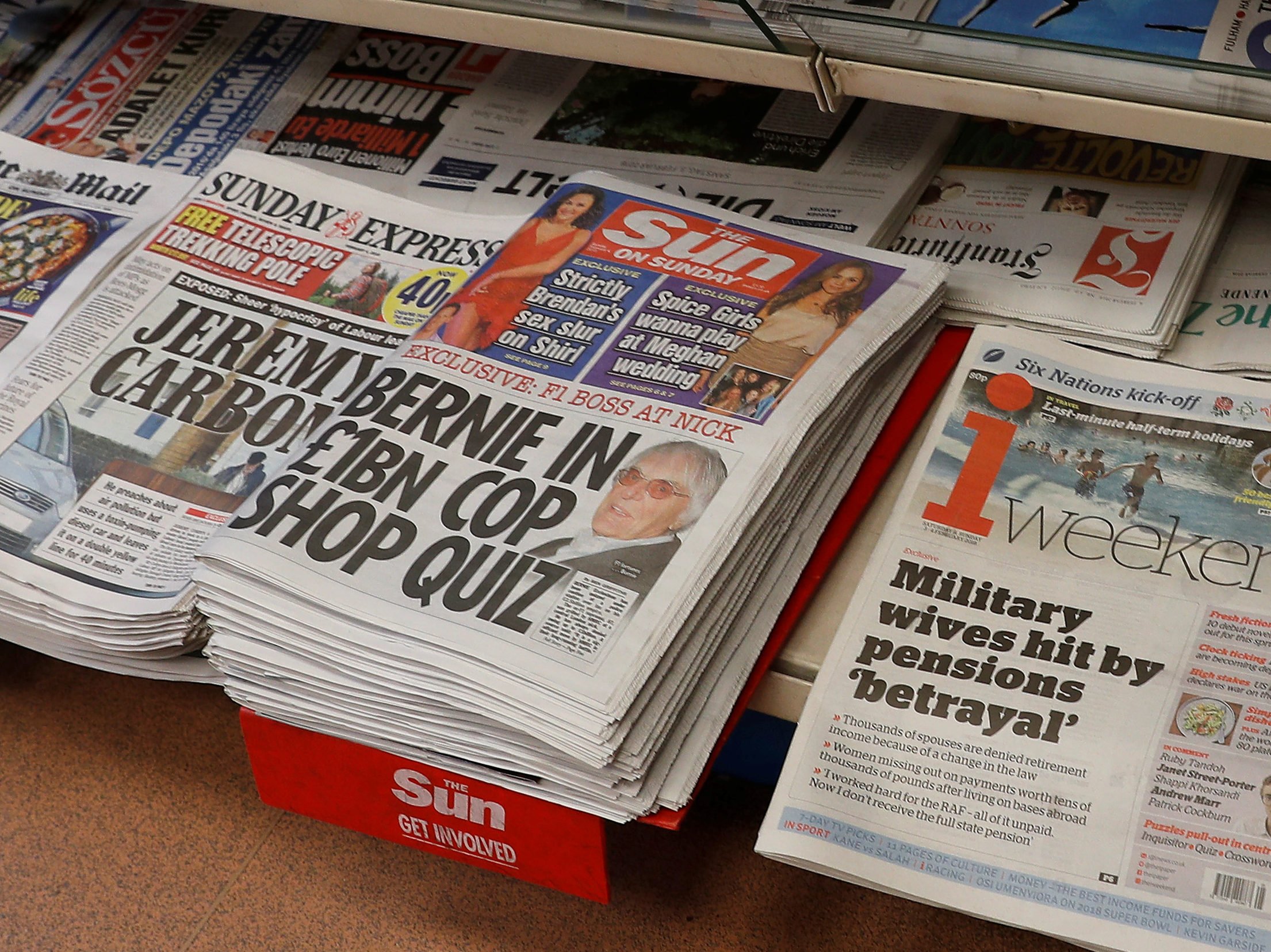 Naija News looks at the top happenings making headlines on the front pages of newspapers in the United Kingdom today, Saturday, 30 October 2021.
According to the Daily Mail, the pregnant daughter of a wealthy retired accountant who was today jailed for life after stabbing her husband to death has told the court of her heartbreak, saying: 'I lost my dad but I've also lost my mum.'
---
China appeared to rebuff Boris Johnson's pleas to do more on climate change last night as the head of the United Nations warned that the world was heading for catastrophe, The Times says.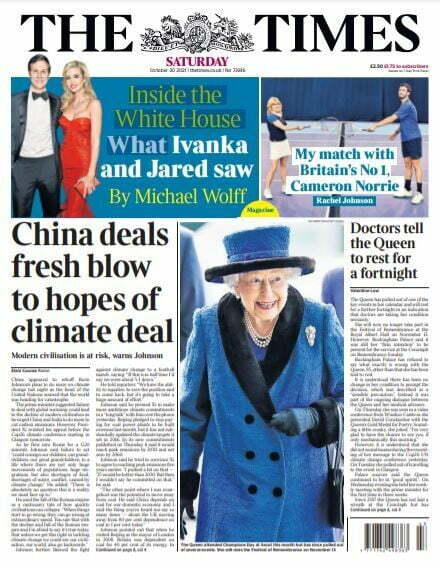 ---
The Daily Telegraph leads with France's prime minister saying Britain must be shown Brexit is "damaging" as he tries to get EU allies to "back a hard-line stance against London" in the row over fishing rights.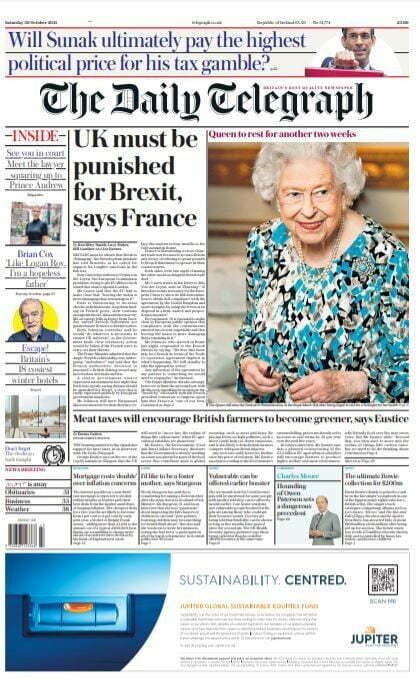 ---
Palace aides have told how ­doctors will have their work cut out trying to prevent the Queen attending the Remembrance Day parade, despite her being ordered to rest, Daily Mirror says.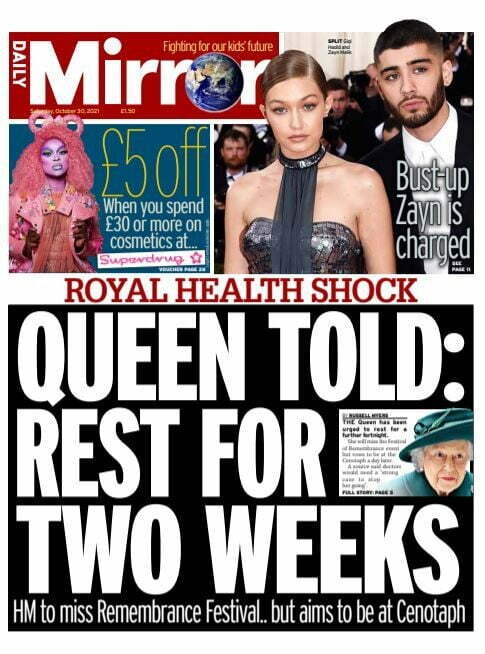 ---
The Guardian says World leaders have been warned that the COP26 summit must "mark the beginning of the end of climate change" as last-minute talks take place that could help determine the future of the planet.
---
Climate change: Prince Charles says we need "critical change" to the way we live, Daily Express reports.
Thank you for reading, that all for today, see you again tomorrow for a review of UK newspapers.