'President Muhammadu Buhari Had Over-promised Heaven And Earth But He Rapidly Began To Under-deliver'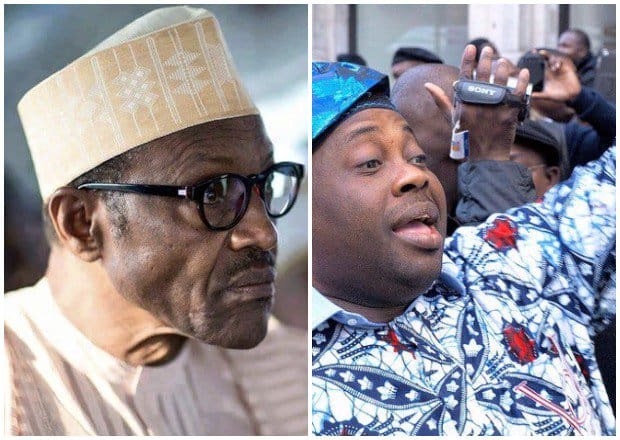 Popular media mogul, Chief Dele Momodu has accused President Muhammadu Buhari of failing to deliver most of his campaign promises to Nigerians.
Momodu who recently returned to partisan politics by officially joining the Peoples Democratic Party (PDP) on Friday made the allegation in a statement on Saturday where he shed more light on his decision.
The publisher explained that one of the reasons he had to return to politics was to be at the forefront of moves to right the wrongs and pains brought on Nigerians by the administration of President Buhari whom he helped bring to power in 2015.
While apologizing for his role in bringing Buhari to power, Momodu in his statement titled 'WHY I CROSSED THE RUBICON' said he noticed President Buhari began to under-deliver on his promises since his first year in office.
He said he however gave the president the benefit of doubt before deciding to back out fully when he noticed the trajectory of his administration.
The PDP chieftain submitted that apart from ill-health, the wrong choice of cabinet members is another reason for Buhari's failure in office.
He said: "Anyone who has followed me fastidiously in the last five years would definitely have noticed my growing frustrations with the Buhari government. Before attaining power, President Muhammadu Buhari had over-promised heaven and earth but upon getting power, he rapidly began to under-deliver.
"I had told him during our meeting in 2015 that I was going to be his regular adviser, free of charge, like I did to President Goodluck Jonathan, his predecessor. For about one year, I still gave him a chance or the benefits of doubt. Ill-health also slowed him down.
"The first sign of trouble in the Buhari empire was his ill-assorted cabinet members. Except for a few sparkling ones, others were nothing to write home about. Even at the diplomatic level, some of our Ambassadors were abysmally worthless. It was surprising that a man who chased power for so long was not ready to hit the ground running when he eventually collected the power. So I gave up."
He also highlighted the inability of the current administration to take out the terrorists and bandits operating in several parts of the country despite many promises for his decision to stop supporting his government.
"For me, the last straw that broke the camel's back was the unexplainable inability of a retired Major General, and a man with the kind of strong persona President Buhari paraded, to obliterate the terrorists and bandits that litter and populate the forests of Nigeria. And rather than call a spade a spade and do the needful, Buhari preferred to chase shadows, and harass people who did more of thinking and planning with their valuable time."
He ended by saying he is fulfilled with the step taken.