ISWAP Reportedly Orders Military Uniforms From Libya Ahead Of December Planned Attacks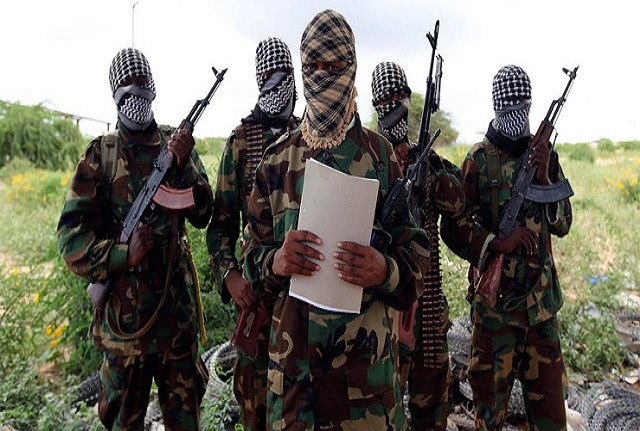 The dreaded terrorists of the Islamic State's West Africa Province (ISWAP) have reportedly procured fake military uniforms from Libya.
Reports had it that the uniforms were been ordered for ahead of planned attacks in Nigeria by the group.
A commander of the dreaded group had allegedly disclosed that the materials would be used during December festive period, Naija News understands.
Eons Intelligence reports that uniforms were procured by one Ibrahim Maidogon Kwana in Kusri, Cameroon.
Kwana and his boys are said to be plotting to move the items into Nigerian territory in boats through border communities.
Gamboru-Ngala and Ruwa Misa in the south of Lake Chad axis are two routes already identified in the report.
Meanwhile, the leadership of the now-degraded Boko Haram sect loyal to the Bakoura Buduma camps has reportedly relocated their bomb makers to a forest in Southern Kaduna State.
Naija News understands that the bomb fabricators, known as Amaliyyahs, were recently deployed to Rijana, Igabi, and Chikun town in the Southern Province of Kaduna.
Internal sources revealed that the two Boko Haram groups are looking to take advantage of the mountainous forest as hideouts.
In another development, the ISIS Shura Council, have planned to visit the West African Wilaya of the Islamic State of the West African Province (ISWAP), intelligence sources revealed.
The visit, it was learnt, was on the instruction of ISIS Leader, Abu Ibrahim al-Hashimi al-Quraishi as part of the group's effort of reorganizing its global structure.
The source told PRNigeria that the purpose of the ISIS trip was also to provide training, funding.
Sources added that the visit is also to deploy more mercenaries to fight in sub-Saharan Africa after losing a lot of it terrorist fighters.