How We'll Make Public Officials Return Their Children To Nigerian Schools – ASUU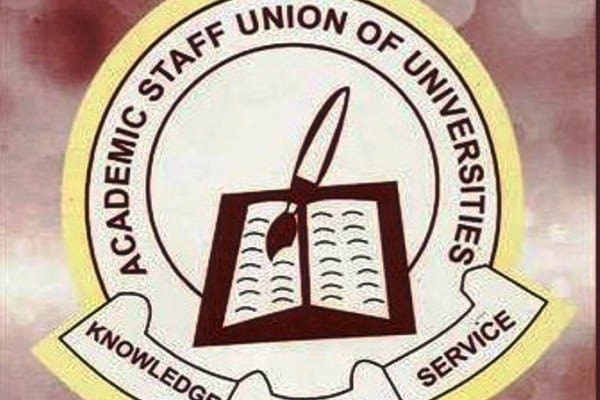 The Academic Staff Union of Universities (ASUU) says it is ready to take steps that would stop the political elite from sending their children to study abroad when their parents are partly responsible for the rot in the Nigerian education sector.
This was as it noted that while public officials in Nigeria have helped to wreck the nation's education system through negligence and other negative practices, they are shamelessly sending their wards to countries where the political elite did the needful to maintain and improve their own education system.
Naija News reports that the ASUU President, Prof Emmanuel Osodeke stated this while speaking at a one-day State of the Nation Summit organized by the Bauchi zone of ASUU with the theme: 'Nigeria: The State of the Nation' held at the Abubakar Tafawa Balewa University, Bauchi, Thursday.
He disclosed that the union will soon sponsor a bill "Bring Back Your Children" at the National Assembly, where non-governmental organizations (NGOs), student unions, and academics would be mobilized to the National Assembly to press for its passage.
According to Osodeke, "Today, the leaders of this country and those who control our wealth have completely abandoned education. Today, this country is reaping the work of our abandoning education and what do they do as an alternative?
"They have created an avenue for themselves in such a way that having killed our education, they look for somewhere else where people invested in education to send their children, their wards and relations.
"That is where we are and as a Union, we are having one proposition we have put forward. I have asked the committee on ICT to work on it. We are going to storm the National Assembly with a Bill which will be titled: "bring back your children".
"We are going to mobilize the students, the NGOs, and all of us will storm the National Assembly and we will ensure that that Bill is passed. When you get our resources, your children must be in Nigeria n schools whether it is primary, secondary, or tertiary institutions.
"I'm sure if all the children of all these so-called people are in this country, our education will not be where it is today, they will pay attention to it. But they don't care and why are they doing it?  But they don't care. Your own child goes to a school where there is hardly anything."
The ASUU Chairman decried the high level of insecurity in Nigeria, lamenting that things had got to a state where nobody feels safe in the country.
He added that any country that abandons education would be creating insecurity for itself, as education is the bedrock of the development of any society.
According to him, "Any country that abandons education is creating insecurity, and that's exactly where we are today.
"Many of our colleagues are now afraid to travel by road. Many people are even afraid to visit their children in schools while some are even afraid to send their children to school because we have reached a stage where nobody is safe whether you are going by road, by air, by sea or by train."
Download NAIJA NEWS app: