How I Plan To Solve Anambra's Security Issue – Ifeanyi Ubah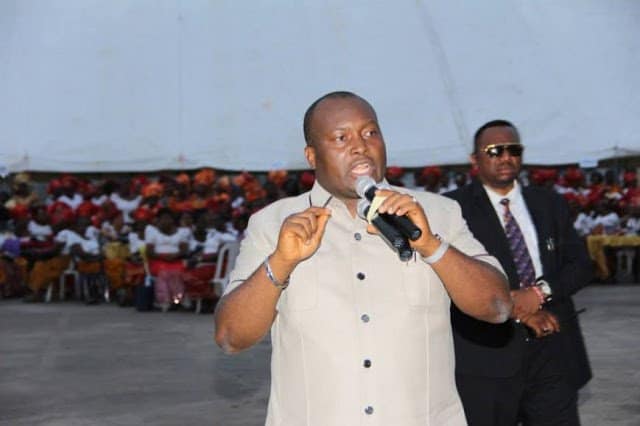 The governorship candidate of the Young Progressive Party (YPP) in the November 6 Anambra election, Senator Ifeanyi Ubah, has vowed to solve the security situation in the state if elected governor.
Speaking on Wednesday night during an appearance on Channels TV, Senator Ubah stated that he will deploy a different method to address the violence and killings in the state.
The lawmaker representing Anambra South district in the National Assembly added that it will solve the insecurity in the state with information technology, intelligence gathering.
He said: "The security situation in my state has a different method (that) I am going to apply.
"I am going to apply information technology, gathering. My constituency asked me to go and see how I can proffer political solution to issues that surround Nnamdi Kanu."
Ubah, speaking on the trial of the leader of the outlawed Indigenous People of Biafra (IPOB), Nnamdi Kanu, said the only way to deal with the agitation by the secession agitators is through a political solution.
The lawmaker recalled how he visited the headquarters of the Department of State Services (DSS) to facilitate Kanu's release, but was denied access to him.
He said: "Do we love ourselves in this country? If we love ourselves, let us proffer political solutions to so many things, not only Nnamdi Kanu.
"For God's sake, I have no apologies; that is what I am doing. I went to the DSS and met the DG. He told me to go to court. I did this thing without letting anyone know. I went to the court and I have filed to the court to give me access to him."