Facebook Changes Name To Meta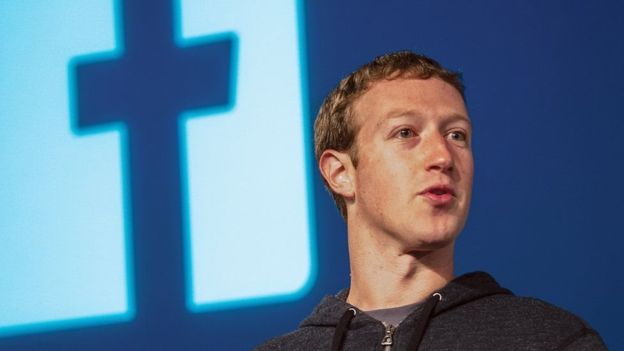 Facebook changes the name of its parent company to Meta. Mark Zuckerberg unveils a new logo, still blue, but taking the shape of an eight, echoing the symbol of Infinity. The CEO of one of the most powerful companies in the world intends to develop the metaverse, a universe that mixes virtual and augmented realities. Enough to shape the "future of the current mobile internet".
We should no longer call it Facebook but Meta! This Thursday, October 28, during the Facebook Connect event, Mark Zuckerberg announced the name change of the parent company of the social network he launched in 2004. This new identity is accompanied by a brand new logo that is deployed in an eight echoing the symbol representing Infinity.
The objective of this repositioning is to offer a large place to the metaverse, a contraction of "meta" and "universe" ( metaverse in English). "Over time, I would like us to be seen as a metaverse company," said the founder and CEO, whose goal is to "think of the metaverse first, and not Facebook first."
Believed to have affected billions of people, this "fictional universe" would mix virtual and augmented realities. It would be an environment "in which individuals could evolve in persistent and shared spaces, in three dimensions". In order to make this concept concrete, the presentation video puts in a situation a woman who, through her avatar, attends a concert in which her friend participates in real life.
Mark Zuckerberg wants this metaverse as the "future of today's mobile internet". The company which sprinkles its virtual glitter and asserts on Twitter: "The metaverse is the next evolution of the social bond. It is a collective project that will be created by people from all over the world, and open to everyone. You will be able to socialize, learn, collaborate and play in a way that goes beyond what is possible today. "
If he sees big and virtual, Mark Zuckerberg keeps his feet on the ground and concedes that all this would only take shape in " a rather distant future ". To complete this project, the company aims to employ 10,000 people over the next five years.
Change your name to bounce back better?
"Right now, our brand is so tightly linked to one product that it can't possibly represent everything that we're doing today, let alone in the future," Zuckerberg said. "Over time, I hope that we are seen as a metaverse company, and I want to anchor our work and identity on what we're building toward."
This name change comes as Facebook has to face many controversies and restore its image. At the beginning of October, it was a planetary bug that undermined the company. For several hours, Instagram, Facebook but also WhatsApp and Messenger were inaccessible.
Not to mention the Facebook Files case unveiled by whistleblower Frances Haugen. This massive revelation of documents showed that the group was aware of the negative repercussions of its algorithms on its users and that it had simply ignored the warnings and internal reports which alerted to this damage.
The metaverse is the next evolution of social connection. It's a collective project that will be created by people all over the world, and open to everyone. You'll be able to socialize, learn, collaborate and play in ways that go beyond what's possible today. pic.twitter.com/655yFRm8yZ

— Meta (@Meta) October 28, 2021
The metaverse is the next evolution of social connection. It's a collective project that will be created by people all over the world, and open to everyone. You'll be able to socialize, learn, collaborate and play in ways that go beyond what's possible today. pic.twitter.com/655yFRm8yZ

— Meta (@Meta) October 28, 2021