2023: Nothing Can Stop PDP National Convention – Okowa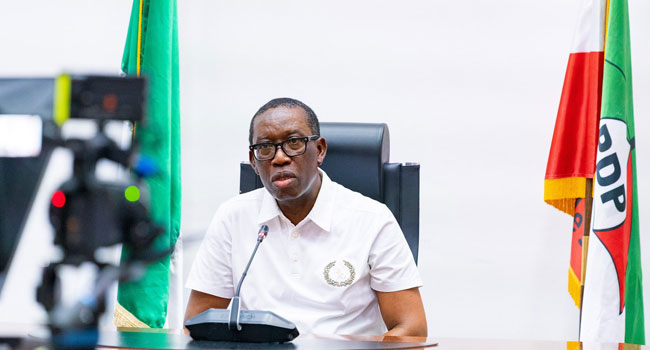 Governor Ifeanyi Okowa of Delta State has said that the National Convention of Peoples Democratic Party (PDP) scheduled for Saturday will proceed as planned.
Speaking on Tuesday at the party's headquarters in Abuja, Okowa, who is the Chairman of Accreditation Sub-committee Chairman, noted that the party is not worried about any issues ahead of the convention.
The Delta governor stated that the PDP is already addressing all court cases and internal crises that may want to stop the event from holding.
Governor Okowa disclosed that the opposition party is on course for a successful convention following the consensus method adopted to appoint its incoming executives.
He said: "We are also trying to look at all the issues, including some people trying to stop some delegates at the court.
"But I think we are on top of all that, we will handle it and at the end of the day, by Thursday, we will have the total accredited number of delegates.
"So, I will give you the number of delegates when we meet on Friday morning.
"We are not worried about what is going on, we always have a way of resolving our issues and God is always with us.
"You can see that most of the positions and aspirants are unopposed. So that shows you that the party is on course for a successful national convention.
"We may likely not have conflicting delegates, but wherever we think that there is a court order, we have no choice than to exit those delegates.
"Except for the statutory delegates, who by their right and positions held in the past are not by reasons of election supposed to delegate.
"We do realise that if we get the process of accreditation right, we will largely have gotten the convention right. We do not pray that we get it wrong."