Release Your Land For Ranching – Presidency Tells State Governors Again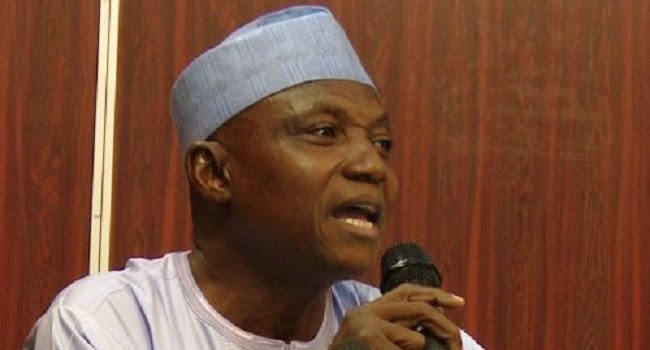 The presidency has reiterated its stand that ranching is the way to curb the frequent clashes and fights between the farmers and herders in Nigeria.
To this end, the presidency has again called on the various Governors to make land available for ranching in their respective states.
The call was made on Sunday by the special assistant to President Muhammadu Buhari on media and publicity, Mallam Garba Shehu.
He stated this as part of his response to the criticism of the federal government by an international publication – The Economist.
The publication had blamed Buhari for failing to tackle poverty, Boko Haram, and dealing with police brutality.
The century-old newspaper also accused the Nigerian Army of only being mighty on paper, with its officials selling weapons to terrorists
Garba however in his response, insisted that the farmer-herdsmen clashes didn't just start, added that the Buhari administration is doing everything possible to curb the situation.
The presidential spokesperson added that no other government has done what the Buhari administration has done in the past six years to bring the situation under control.
He said, "The Federal ranches programme, launched shortly after the President's re-election is the first of its kind – and it is working: during the last 12 months clashes have significantly reduced.
"The government now calls on State governors to have the imagination to join forces with the Federal administration and expand this programme by making available state lands for those interested, now that its effectiveness has been demonstrated."
Meanwhile, the pan-Yoruba socio-political organisation, Afenifere, says one of the individuals who will feature prominently whenever the administration of President Muhammadu Buhari is being appraised is the Attorney General of the Federation (AGF) and Minister of Justice, Mr. Abubakar Malami SAN.
It however pointed out that Malami would not be remembered for exemplary positive contributions to the nation and to humanity but for the unprecedented damage he caused the administration he served to commit.
Naija News reports that Afenifere stated this while faulting Malami's attempt to label Sunday Adeyemo (alias Igboho) a terrorist saying it "was the height of an attempt to nail Adeyemo at all cost even without justification.''