Uche Onyeaguocha: Uzodinma Plotting To Destroy Perceived Opponents – IPOB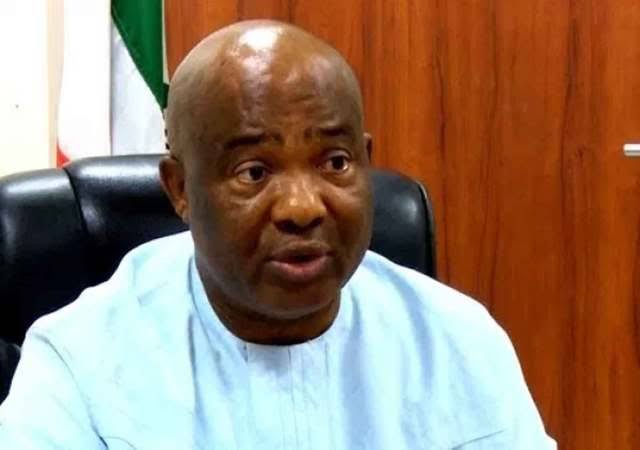 Indigeneous People of Biafra (IPOB), on Sunday denied reports that it has appointed former Secretary to the Imo State Government, Uche Onyeaguocha, as its legal Adviser or secretary.
In a statement to newsmen by its spokesperson, Emma Powerful, IPOB accused Governor Hope Uzodinma, of plotting to destroy political opponents.
Wondering why Onyeagocha a non-member will be appointed legal adviser, the pro-Biafra group accused Uzodinma of sponsoring such lies from the pit of hell.
According to the groups, the governor and his foot soldiers are trying to implicate the former SSG as he is a strong critic of the administration.
While cautioning the Imo governor against using its platform to destroy opponents, IPOB also warned media organisations to be wary of unverified statements credited to the group.
IPOB said: "Any media house that publishes fake news about IPOB or allows itself to be used by our enemies to publish junks and unverified statements purportedly coming from IPOB shall live in regrets.
"We have channels of information dissemination, and any statement purportedly coming from her which did not pass through the appopriate channels should be ignored."
The group added that though the media is their friend but they should be careful "not to be used against us".
Parts of the statement read, "IPOB doesn't operate in secret. We have our legal team and Uche Onyeagocha is not one of them. IPOB has also not appointed him as our Secretary as we do not have any such position in our leadership Structure. Besides, appointing a non member of IPOB into its leadership smacks of stupidity.
"Biafrans and the world at large must come to terms with the fact that the impostor in IKONSO HOUSE masquerading as governor is nothing but a well known fraudster.
"This fraudster forged a purported cancellation of the Sit-At-Home call by IPOB against the visit of the arch genocidist Muhamadu Buhari to Imo State."