The Week In Review: Pandora Papers, State Of Emergency In Anambra, 2022 Budget And Lots More…
Pandora Papers, detailing how political elites disobey their country laws to avoid the payment of taxes, was released; AGF Malami, on his own, threatened to impose a State of Emergency in Anambra State; Buhari presented the 2022 Budget before the National Assembly; Chinwetalu Agu's arrest…
We are reporting these and more as we review the past week!
Peter Obi, Atiku, Stella Oduah, Tinubu, Others caught in Pandora's web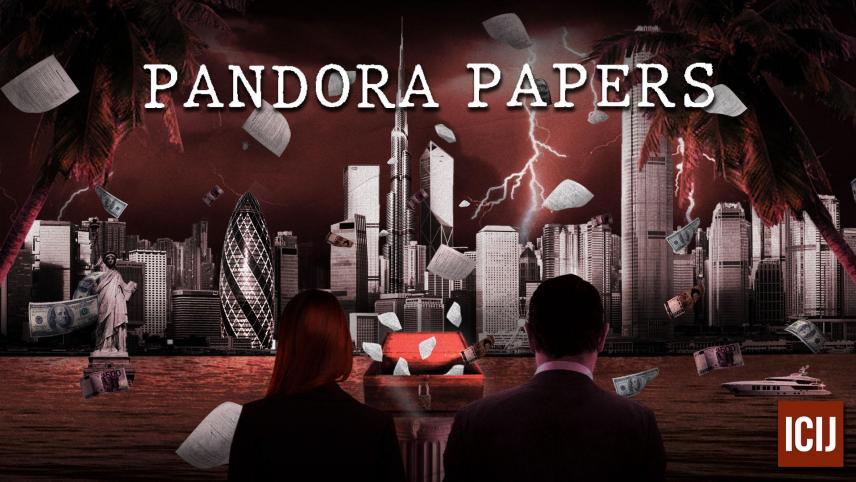 The 'Pandora Papers', created by the International Consortium of Investigative Journalists (ICIJ) a nonprofit newsroom and network of journalists centered in Washington, D.C., has exposed a global entanglement of political power and secretive offshore finances and dealings.
The investigation which involved over 600 journalists and over 100 media organizations has already exposed the financial dealings in former UK Prime Minister, Tony Blair, Kenya President Uhuru Kenyatta, the image-maker of Russian President Vladimir Putin and many others.
The Pandora Papers investigation uncovered financial secrets, including those of politicians, former and serving public officials, including Governor Atiku Bagudu of Kebbi State, former PDP Vice-presidential candidate, Peter Obi, APC chieftain, Senator Stella Oduah, Gboyega Oyetola/Bola Tinubu's London home, among others.
Peter Obi, Premium Times tussle
Peter Obi, in response to the Pandora Papers exposé by Premium Times, denied breaching any Nigerian law by engaging in secret businesses set up in tax havens.
He said nowhere in the article was he accused of any form of corruption, whether in the form of diversion of public funds or in any other manner during and after his stewardship as the governor of Anambra State.
Obi added that the publication did not state that he had been engaged in unlawful business ventures at any time whatsoever.
But in a swift response, Premium Times accused the former bank executive of breaching Nigerian laws.
Describing Peter Obi's dealings as opaque and illegal, the newspaper said the former government official tried to confuse the public.
Malami's Solo State of Emergency and Buhari's 'denial'
Speaking on the Anambra election and security challenges, AGF Abubakar Malami said: "no possibility is out ruled by the government in terms of ensuring the sanctity of our democratic order, in terms of ensuring that our elections in Anambra holds, and you cannot out rule possibilities inclusive of the possibility of declaration or state of emergency where it is established, in essence, that there is a failure on the part of the state government to ensure the sanctity of security of lives, properties and democratic order".
Backing Malami up, the Minister of Information and Culture, Lai Mohammed, said: "Those who are criticizing the AGF on this, have they thought for one minute what will happen if the election does not take place in Anambra state on November 6? They should bear in mind that under our constitution, a governor cannot spend an extra day beyond the mandate of four years. What will happen will be a constitutional crisis of immense proportion."
Barely 24 hours after Malami threatened the imposition of a state of emergency in Anambra, Governor Willie Obiano paid a visit to President Buhari.
Speaking to State House Correspondents after the meeting, Obiano told reporters that Buhari was not in support.
Was Malami speaking on his own or for the president? Time would tell.
Buhari presents 2022 appropriation bill
President Muhammadu Buhari on Thursday presented the N6.258 trillion estimated 2022 Appropriation Bill to the National Assembly.
While acknowledging concerns of some Nigerians over the level of borrowing of his administration, Buhari stated that the debt level of the government is still within sustainable limits.
Buhari said his government has used the loans to finance critical development projects and programmes aimed at improving the economy and ensuring effective delivery of public services to Nigerians.
Biafra: Army Passes Chinwetalu Agu to DSS
The Nigerian Army on Thursday arrested veteran Nollywood actor, Chinwetalu Agu, for allegedly Inciting the public against the government and canvassing support for the proscribed Indigenous People of Biafra, IPOB.
The actor was released the next day but was handed over to the Department of State Service, who later promised to allow the 'justice prevail'.
Bola Tinubu's quiet return
The National Leader of the All Progressives Congress, APC, Bola Ahmed Tinubu, on Friday returned back to the country.
Tinubu, who had spent close to three months in the UK, was received by Governor Babajide Sanwo-Olu.
In a statement by his media office, the former Lagos governor admitted undergoing surgery on his right knee.
That will be all for this week! Next week is another time.