IPOB Bans Open Grazing, Cow Consumption In South-East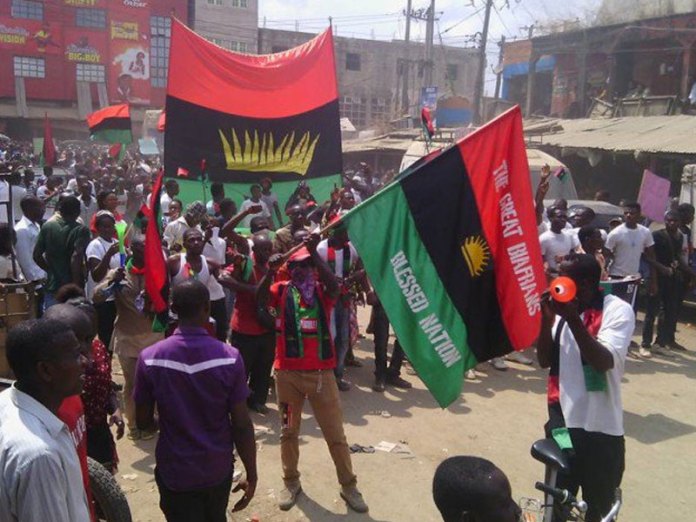 As the violence in the South East rages on, the outlawed Indigenous People of Biafra (IPOB) has announced the ban on open grazing in the region.
In a statement on Saturday by its Head of Directorate of State (DOS),  Mazi Chika Edoziem, IPOB said the ban would take total effect next year (six months time).
He disclosed that the ban followed constant attacks and abuse of residents of the region by suspected Fulani herdsmen, and bandits.
Edoziem added that the pro-Biafra group has also banned the rearing and consumption of "Fulani cows" in the South-East region.
According to the IPOB Director, only local breed of cows would henceforth "be consumed and used for all ceremonies in Biafraland."
Meanwhile, the Minister of Information and Culture, Lai Mohammed, has dismissed reports that security agents treat bandits differently from secessionists agitators.
According to the minister, preferential treatment is not given to any violent group.
He said reports that some groups are getting more clampdown from security forces than others are misleading and erroneous.
Lai Mohammed insisted that the present administration will continue to put measures in place to prevent criminal groups from undermining the territorial integrity and peace of the country.
He said: "We noticed that of recent, there is this misinformation as regards the way the Federal Government, especially the military, is handling the issue of banditry and terrorism.
"There is this misconception that the Federal Government is softer on the terrorists in the North East and the bandits from the North West and the way they handle separatists and other criminals from the South East and South West.
"I want to say without any hesitation that this is a fallacy. It is a misrepresentation, misinformation and fake news all rolled into one.
"The truth of the matter is that the Federal Government does not make a distinction between terrorists and bandits.
" As far as the Federal Government is concerned they are all criminals and they are treated the same way.
"It is very important to set the record straight. Why do I say this? Because it is a continuation of the destructive rhetoric of some commentators."