Chiwetalu: Nnamdi Kanu's Lawyer Raises Alarm, Says Soldiers Are On A 'Special Mission' In The Southeast Against Biafra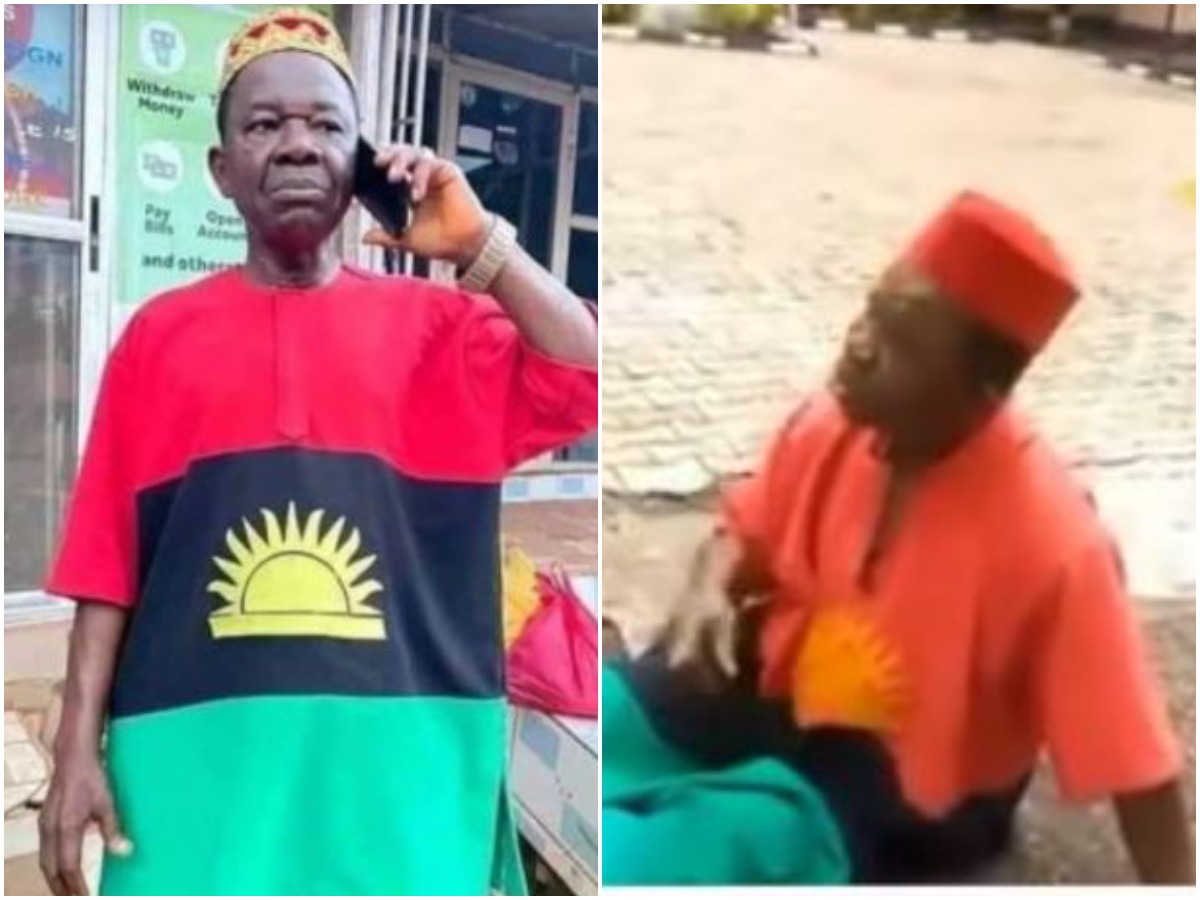 The lawyer to Nnamdi Kanu, leader of the proscribed Indigenous People of Biafra (IPOB), Ifeanyi Ejiofor has warned that soldiers recently deployed to the southeast have some hidden agenda to execute in the region.
He, therefore, warned the people of the region to be extra careful so as not to fall prey to their plans, pointing out that the military is out to clamp down on identified supporters of the Biafra struggle.
He alleged that the recently launched 'Exercise Golden Dawn' by the Nigerian Army is only a cover for the military to execute its other intentions in the region.
The lawyer made the allegation in a statement on Saturday where he reacted to the arrest of veteran Nollywood actor, Chiwetalu Agu by soldiers on Thursday and his subsequent transfer to the custody of the Department of State Services (DSS).
Kanu's lawyer in his statement also condemned the arrest of the Nollywood actor, calling on legal practitioners from the region to arise and take up the case before others are also arrested based on flimsy excuses.
He alleged that the 'Exercise Golden Dawn' launched on Monday by the Army is just another version of the 'Operation Python Dance' recently executed in the region.
Ejiofor in his statement titled 'Arrest of Chief Chiwetalu Agu by lawless Nigerian soldiers, release, and subsequent re-arrest by the operatives of the Department of State Security Service (DSS) and his continued illegal detention without access to his lawyers and relatives' said "It is worthy to note that the suspected motives behind the real mission of these untamed soldiers who are presently occupying our land under the guise of 'Operation Golden Dawn' is being uncovered, and will be ultimately uncovered in the coming days.
"Hear it today, that this is another round of 'Operation Python Dance' in disguise. There is no illusion about this.
"Intelligence available to us is irresistibly alluding to the fact that some prominent persons from this side of the divide, ostensibly those not in the good books of the Establishment are on the radar of these invaders, awaiting to be whisked away at any slightest opportunity, during this coded operation and under the guise of providing security."
The lawyer, therefore, cautioned that his 'brothers and sisters' should thread with caution so as to avoid getting trapped in the plans of the military.
"Hence, I am most candidly advising our dear brothers and sisters to thread with utmost caution during this trying period. Please do not take any opportunity for granted, as these untamed men are here on a special mission," he said.