N/Asembly Not Happy With Your Borrowing, Budget Deficit – Lawan Tells Buhari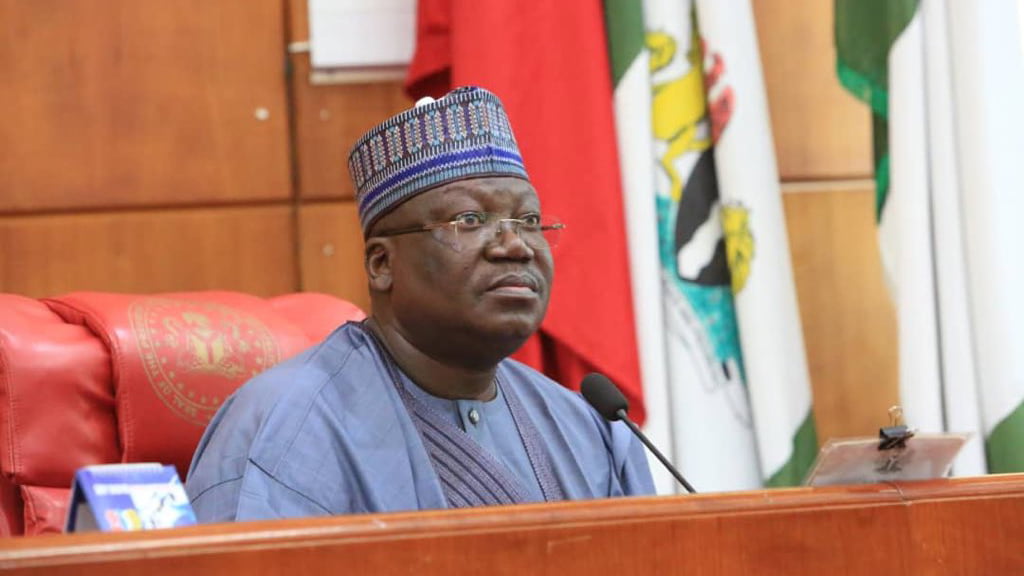 President of the Senate, Ahmad Lawan, has berated President Muhammadu Buhari for planning to borrow to finance the N6.26tn deficit contained in the 2022 budget.
Naija News reports that President Buhari told a joint session of the National Assembly that his government would finance the budget deficit with N5tn which will be borrowed from local and foreign sources.
Buhari added that his administration would source N90.73bn from privatization proceeds and another N1.16trn drawdown on loans secured for specific development projects.
Reacting to the breakdown of the budget, Lawan advised the executive to reduce the budget deficit and seek other sources of funding for its projects in order to reduce borrowing.
The Senate President also urged the Federal Government to increase revenue generation and collection in order to fund the budget and other strategic projects.
He, however, said that the National Assembly was committed to passing the 2022 Appreciation Bill before the end of the year.
Lawan said, "Mr President, the need to enhance revenue generation and collection cannot be overemphasized. The level of the budget deficit is high, and both the legislature and the executive should work to reduce this deficit through the availability of more revenues.
"Mr President, we understand that due to paucity of revenue, the Federal Government has to resort to raising funds from foreign and domestic sources to provide infrastructure across the country. That is why the National Assembly approved the requests for borrowing.
"The commitment of the Federal Government in providing infrastructure across the country means that the funds must be raised one way or the other.
"Government should also explore other sources of funding its projects in order to reduce borrowing."