EFCC Reportedly Grills Ex-Deputy Senate President, Ike Ekweremadu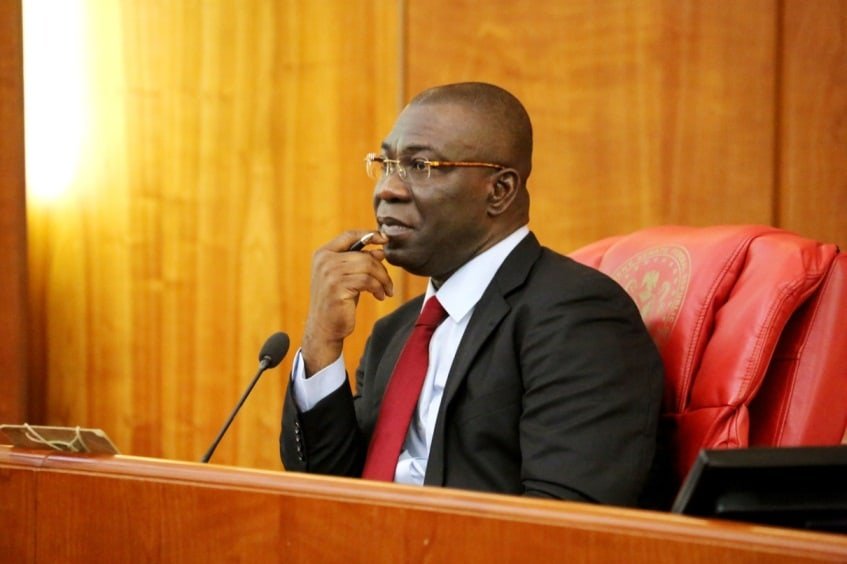 It was gathered that the EFCC questioned the former DSP over alleged fraud and failing to explain how he came to own 22 properties in Nigeria, the United States, the United Kingdom and the United Arab Emirates.
According to EFCC sources, Ekweremadu was allegedly interrogated for several hours in Abuja and allowed to go home later on Monday.
He was however told to return to the anti-graft agency for further questioning in a yet-to-be determined date.
"Ekweremadu returned to the EFCC to offer explanations on how he acquired many choice properties in Nigeria, United States of America and United Arab Emirates," a source told Sahara Reporters.
"He was with us two weeks ago and also on Monday."
Recall that the EFCC had in 2018 interrogated Ekweremadu after laying siege to his home at Apo Legislative Quarters, Abuja.
Ekweremadu had faced multiple allegations of sharp practices in recent years, including claims that he forged Senate standing rules which led to the controversial election of principal officers in June 2015.
He has also been accused of owning multiple properties abroad, some allegedly purchased using shell firms and political associates fronting for him. Ekweremadu has however strongly denied all allegations of corruption, alleging political persecution.
The Federal Government had in March 2018 sought an interim order of the Federal High Court, Abuja, to temporarily seize 22 prime properties/assets of Ekweremadu located in London, Dubai, Florida, and Abuja, that were not declared before the CCB.
The undeclared assets were identified as: 11 Evans Enwerem Street, Apo Legislative Quarters, Apo, Abuja; Plot 2633 Kyami, Abuja; Housing Estate; Plot 1106 CRD, Cadastral Zone 07-07, Lugbe, Abuja; Plot 2782, Asokoro Extension, Abuja; houses at Citi Park Estate, Gwagwalada, Abuja and Plot 1474, Cadastral Zone BD6, Mabushi, Abuja.
Other properties allegedly undeclared by the senator include Congress Court, Abuja; Flat 1, Block D25, Athletics Street, (24th Street), Games Village, Abuja; and Plot 66, 64 Crescent, Gwarimpa Estate, Abuja.