Anambra: Joe Igbokwe Reveals Political Party Outlawed IPOB Supports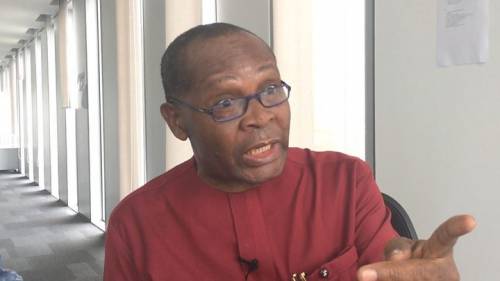 A Chieftain of the All Progressives Congress (APC), Joe Igbokwe, has claimed that the Indigenous People of Biafra (IPOB) supports the Peoples Democratic Party (PDP).
Speaking to PUNCH on Thursday, Igbokwe accused the outlawed group of starting it's agitation after the PDP lost the 2015 election to the APC.
While lambasting IPOB, the governors aide stated that the pro-Biafra group is going about their agitation for referendum in the wrong manner.
Backing his reason why he said IPOB supports PDP, Igbokwe pointed out that IPOB decided to start it's agitations after Goodluck Jonathan lost the 2015 presidential election to Muhammadu Buhari.
According to him, the PDP remains the only political party currently campaigning in Anambra ahead of the November 6 governorship poll while other parties are allegedly being attacked.
Meanwhile, Joe Igbokwe called on Igbo people to drop secession agitation to be considered for serious national posts.
He berated Igbo leaders who are thirsty for the zone to produce a President in 2023.
According to him, they should wake up and do the politicking and make friends in the other five geopolitical zones to achieve their goal.