We Are Giving Same Treatment To Bandits And Other Criminals – Lai Mohammed Defends FG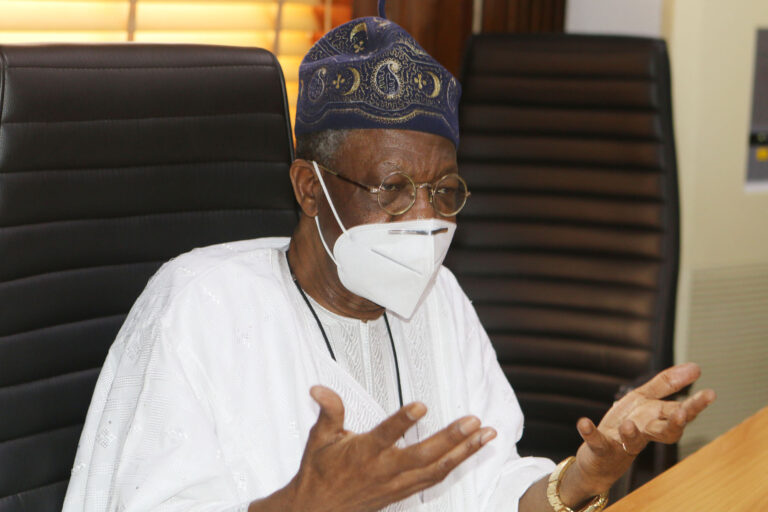 The Minister of Information and Culture, Lai Mohammed has denied allegations that the federal government is not decisive in its action against armed bandits terrorizing several parts of the country.
He argued that those spreading such insinuations are agents of fake news who don't want to see anything good in government efforts.
Mohammed who spoke during an interview on Tuesday with the Nigeria Television Authority (NTA) said it is an act of disservice to the government and the security agents to claim bandits are being handled with kid gloves while separatists and other criminals are getting it hard.
The Minister said the position of the government is that all the criminals are the same regardless of the name by which they are called and must all be treated as criminals which they are.
"I think we have been dancing around nomenclature, a criminal is a criminal whether it is a bandit or terrorist and the same measure is being meted out to them.
"That is why we find it ridiculous, the accusation that the federal government is softer on bandits than the separatists and other criminals. This is a fallacy, fake news, and misinformation all into one, and this is the kind of divisive rhetoric being promoted by some naysayers" Mohammed said.
While maintaining that the military will continue its offensive against the criminals, the Minister gave kudos to some state governors who have had to implement some stringent measures in their jurisdictions such as shutting down telecommunication services and restricting the sale of petrol.
Mohammed submitted that the actions are yielding positive results and gone are the days when they have to negotiate with bandits and other terrorists.
Meanwhile, the Green Chamber of the National Assembly has challenged President Muhammadu Buhari to reveal the lawmaker allegedly sponsoring secessionists in the country.
Naija News reports that President Buhari, in his speech to mark the 61st Independence Day, said his administration has identified a member of the National Assembly as the sponsor of Nnamdi Kanu and Sunday "Igboho" Adeyemo.
He had said: "The recent arrests of Nnamdi Kanu and Sunday Adeyemo, and the ongoing investigations being conducted, have revealed certain high-profile financiers behind these individuals.
"We are vigorously pursuing these financiers including one identified as a serving member of the National Assembly."
Rising under matters of privilege at Tuesday's plenary, the member representing Ethiope Federal Constituency of Delta State, Ben Rollands Igbakpa, said that his privilege has been breached by the President's address.
Igbakpa noted that he was a proud member of the parliament and shouldn't be made jest of on the account of the President's allegation.
He urged the House to prevail on the President to name the sponsors and prosecute them accordingly.