Ex-Nasarawa Gov Al-Makura Declares Interest In APC Chairmanship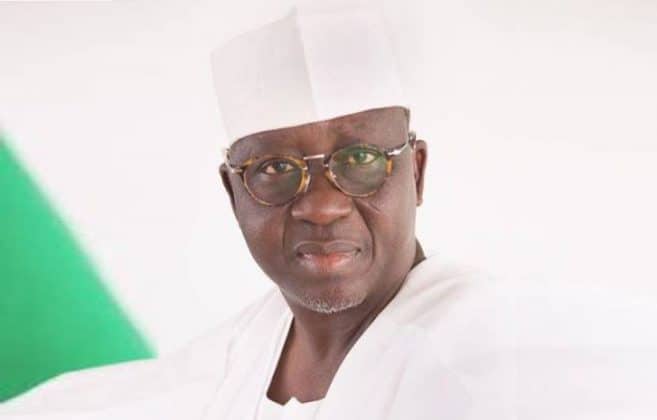 A former Nasarawa State Governor, Umaru Tanko Al-Makura, has become the third All Progressives Congress (APC) chieftain to openly declare his interest to become the national chairman of the ruling party.
Recall that the former Governors of Borno and Zamfara states, Ali Modu Sheriff and Abdulaziz Yari, had earlier declared their interest to contest for the office of the APC chairman.
Speaking on Monday at a campaign rally ahead of the party's council congresses in Nasarawa, Al-Makura said he wants to become the APC chairman to foster unity in the party.
The Senator representing Nasarawa Central in the National Assembly added that if elected, he will ensure that the APC continues to preserve its values and ideology.
He added that his desire to become the next APC chairman is to safeguard the good tenets of President Muhammadu Buhari administration.
He said: "I feel this time is auspicious and the venue of this grand finale is important. Today I take the opportunity of this grand finale to make a declaration about my aspiration to contest for the office of APC national chairman in the coming convention.
"I consider this important because this is my base, this is my Local government where my ward and even the zonal headquarters is. This is where my umbilical cord that gave rise to my political aspiration is"
"I, Umaru Tanko Al-Makura, wish to contest for the position of APC chairman. I am doing this to ensure cohesion , party unity and to ensure that those values and attributes that came with the emergence of the legacy parties have been kept alive."
Al-Makura said he is optimistic about becoming the party chairman, recalling that he was one of those who participated in the merger exercise of the party.
"Because of our quest, desire to ensure unity of purpose, direction, focus and vision for every Nigerian, we came together to form APC, and abandoned all those primordial sentiments.
"I believe at this material time, people who should manage the affairs of this party are people who know where the party was coming from, where the party is going," he added.