Dele Alli Spotted Rocking Guardiola's Daughter, Maria At A London Bar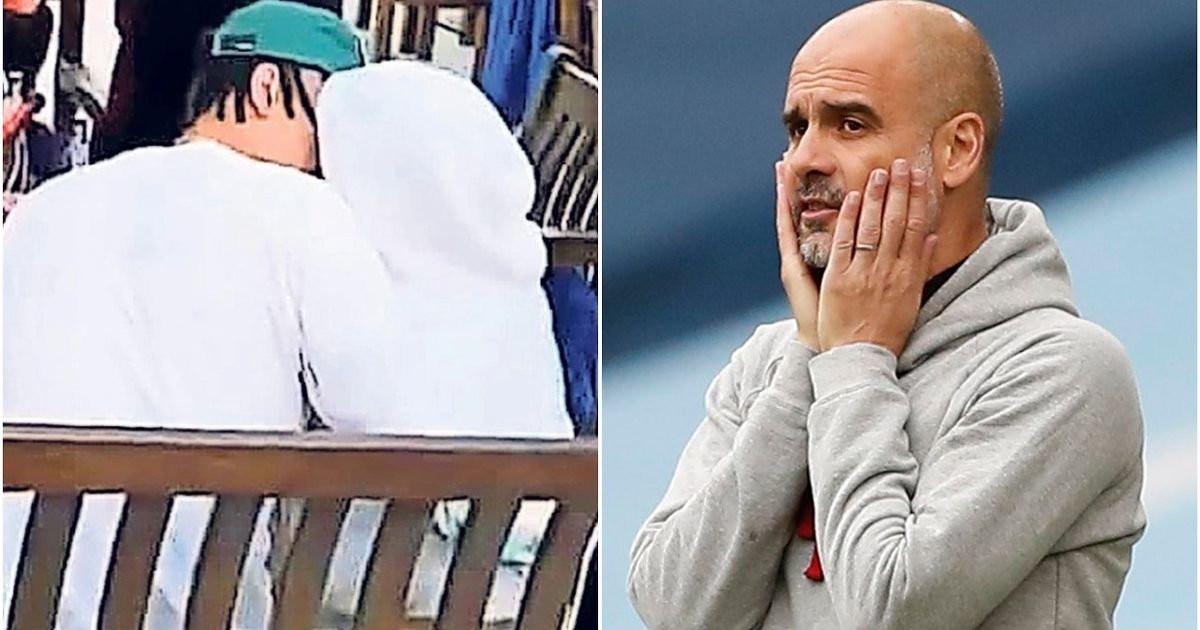 English professional footballer who plays as a midfielder for Tottenham Hotspur, Dele Alli, has been spotted with Manchester City manager, Pep Guardiola's daughter, Maria.
Naija News understands that the two were sighted on a romantic lunch and coffee date in exclusive Mayfair.
The two lovebirds had sparked relationship rumour in early May after they were spotted planting kisses on each other. Alli (25) was seen kissing Maria, 20, at a London rooftop bar in May.
Alli's relationship with Maria has continued to become even much stronger as Maria was seen in the recent scene leading the way as she and Alli carried takeaway coffees at a Starbucks in central London, after leaving the nearby Novikov Restaurant and Bar in Berkeley Street yesterday.
Alli then got into a waiting car with Maria and drove away, according to SportsMail.
Naija News understands that Alli's relationship with Guardiola's daughter became public months after the English Premier League player broke up from his model girlfriend of five years, Ruby Mae, in February.
Meanwhile, a French professional footballer who plays as a forward for the Paris Saint-Germain club, Kylian Mbappé Lottin, better known as Kylian Mbappe has shared his failed contract negotiation with the Ligue 1 club early in the summer.
Naija News recalls that Mbappe was a top priority player signing for Real Madrid in the last transfer window.
The Spanish football club made two offers of £137million and £154m for the player, both of which were rejected by PSG.
The 22-year-old footballer had also confirmed to sports pundits that he asked to leave for Real Madrid at the end of July.
Mbappe's dream of joining Madrid was, however, thwarted as PSG gave no positive response to the offers presented before them.
He said: "I asked to leave because, from the moment I did not want to extend, I wanted the club to have a transfer fee to have a quality replacement.
"It is a club which brought me a lot, I have always been happy, the four years that I spent here, and I still am.
"I announced it early enough that the club can turn around. I wanted everyone to come out grown up, to leave hand in hand, to make a good deal, and I respected that. I said, "if you don't want me to leave, I will stay.
"I said that I wanted to leave and I said it quite early. I did not appreciate the idea that "yes, he came in the final week of August…" because that, that makes me sound like a thief. I said at the end of July I wanted to leave."