Edo Assembly Confirms Eleven Commissioner-nominees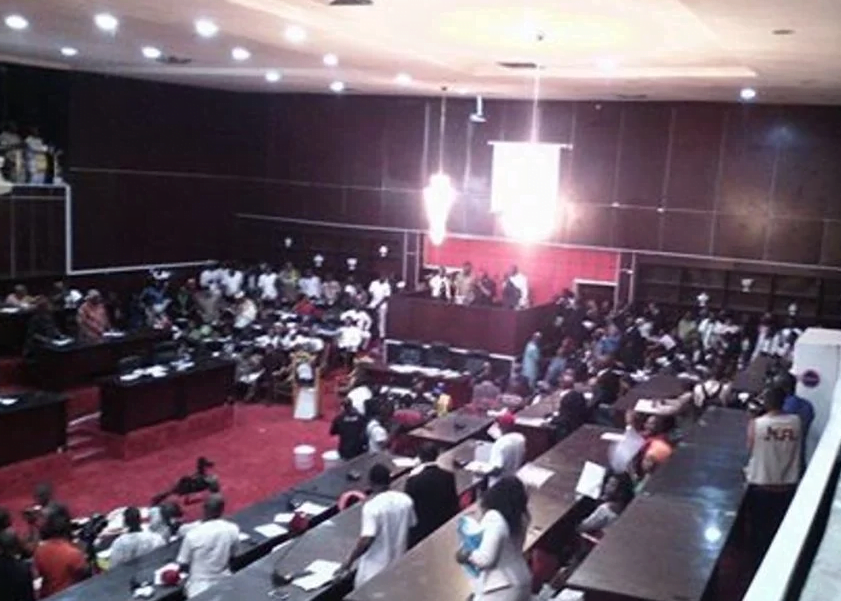 The Edo State House of Assembly has screened and cleared 11 commissioner-nominees sent to it by Governor Godwin Obaseki.
Naija News reports that the governor had in a letter dated September 28, asked the Assembly to confirm the nominees as commissioners.
Speaking on the floor of the House, the Chairman of the Committee on Rules, Business and Government House and the Majority leader, Henry Okhuarobo, said the nominees were thoroughly screened and have been confirmed.
Okhuarobo added that the nominees are competent, relatively young, and physically fit for the state assignment.
He, however, presented the report of the committee on the screened nominees to the house for consideration.
Those on the list include Oluwole Osamudiamen lyamu (SAN), (Oredo LGA); Prof. Obehi Akoria, (Esan West); Dr Joan Oviawe, (Uhumwode); Ethan Uzamere, (Ovia South-West) and Monday Osaigbovo, (Ovia North-East).
Others are Marie Edeko Esq, (Esan North-East); Joseph Eboigbe, (Esan Central); Moses Agbukor, (Etsako East); lsoken Omo, (Ikpoba-Okha); Andrew Emwanta, (Egor) and Mrs. Otse Momoh-Omorogbe (Etsako West).
Meanwhile, former Governor of Anambra and bank executive, Peter Obi, alongside nine other Nigerian politicians have been implicated in the Pandora Papers.
The International Consortium of Investigative Journalists (ICIJ) a nonprofit newsroom and network of journalists centred in Washington, D.C., tagged the Pandora Papers on Sunday laid bare a global entanglement of political power and secretive offshore finances and dealings.
The investigation which involved over 600 journalists and over 100 media organisations have already exposed the financial dealings in former UK Prime Minister, Tony Blair, Kenya President Uhuru Kenyatta, the image-maker of Russian President Vladimir Putin and many others.
According to the reports, at least eight African countries were featured in the document.
Pandora Papers found links between almost 1,000 companies in offshore havens and 336 high-level politicians and public officials, including more than a dozen serving heads of state and government.