Despite Being Vaccinated Rotimi Williams Son, Ladi, Dies From COVID-19 Complication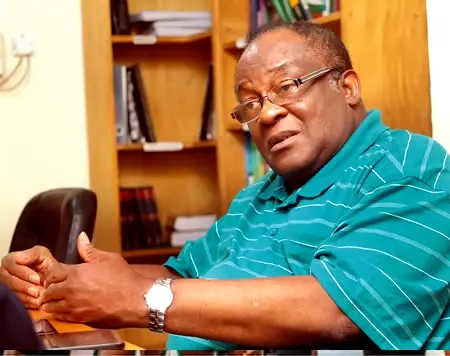 The son of Chief Rotimi Williams, Ladi, has reportedly died from coronavirus (COVID-19).
It was gathered that Ladi died at about 3 am at St Nicholas isolation hospital from Covid-19 complications.
Chief Ladi Williams, who is aged 74, was reportedly vaccinated.
Confirming his death, his death younger brother, Chief Kayode Rotimi-Williams said: "I just lost my elder brother, Chief Ladi Rotimi-Williams (aged 74+) to Coronavirus. He passed on at 3am this morning."
In other news, popular presenter who works with Uniq FM Ilesa, in Osun State, Otunba Olatunbosun Abe, also known as Hinpele O International, is dead.
A source revealed to Sahara Reporters that the presenter died early on Sunday morning and that the son of the deceased, Kunle Olatunbosun Abe, had informed the management of the station of his father's demise.
"Yes, he died in the early hours of today (Sunday); his son confirmed it. He had been in the hospital for weeks, treating an ailment," the source added.
Hinpele was born on June 14, 1956 and attended Imuroko Modern School in Osun State.
He was the CEO of Hinpele O Production and Communication Limited.