Boko Haram/Bandits: Our Military Is Overwhelmed – Ndume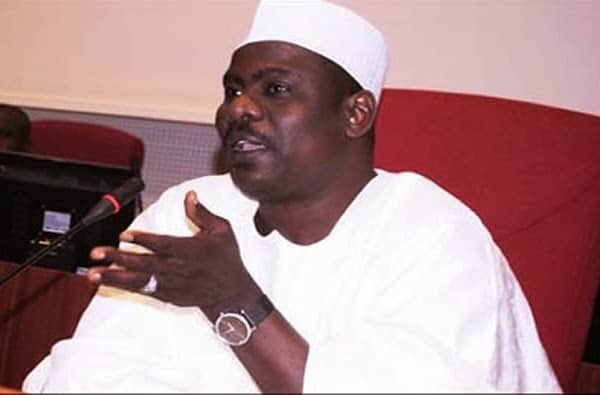 The Senate Committee Chairman of the Nigerian Army, Senator Ali Ndume, has stated that the Nigerian military is overwhelmed with battles on many fronts.
Ndume, a lawmaker representing Borno South in the National Assembly, lamented the audacity of bandit terrorists to attack military formations in the northwest.
He stated that in the northeast, Boko Haram terrorists took the fight to military formations.
"They attacked barracks and dislodged military formations. The military had to withdraw from those areas. As I speak, the Bama Barracks has not been rebuilt. The situation in Mongonu is still the same.
"There are so many formations that were dislodged. There are countless times that the military formations have been attacked," he told the SUN in an interview.
Ndume also pointed out that in the southeast many police formations were attacked and burnt down by the Indigenous People of Biafra, IPOB.
He said: "Remember a military general who was killed in Kogi. There are several cases.
"But this is the first time the bandits will have the audacity to take the fight to a military training institution, that was very daring. I think this is the time for the Armed Forces to act.
"I must admit that they're overwhelmed. They're facing so many challenges. In every geopolitical zone, there are security challenges. The only difference is the magnitude. Some are higher than others."
According to the Borno lawmaker, the bandits are trying to send a message to the Nigerian military.
He stated that he expects the military to go after the bandits as they tried to embarrass them with the attack on the Nigerian Defence Academy, NDA.