Over 100 Drug Traffickers Arrested In Imo – NDLEA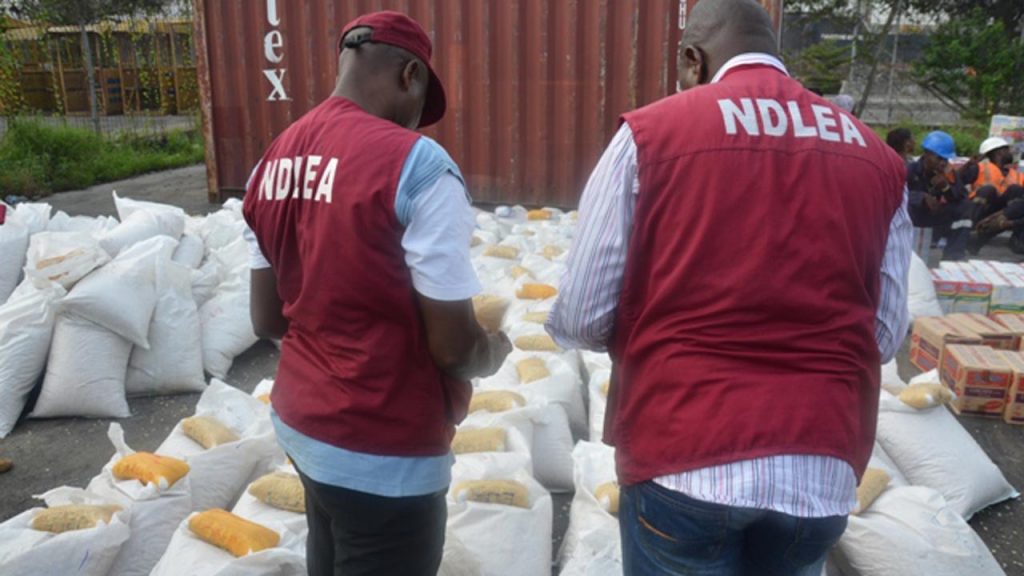 About 700 kilograms of Cannabis Sativa, Cocaine, Heroin, , Metaphitamin, Rophinol, Exol and many others have been recovered from some drug traffickers in Imo State.
The State Command of the National Drug Law Enforcement Agency (NDLEA), confirmed during a press briefing in Owerri, that it arrested the suspected drug lords in 2021.
Naija News understands that the agency had arrested one hundred and ten of the suspects in the state within the period of one year.
Lamenting how many youths of the State have gotten themselves into various stages of drug abuse, NDLEA Commander, Nse Jack, during the address noted that the high number of hotels in the State served as convergent points for the drug takers.
He urged the hoteliers to put measures in place to prevent the use of their premises for illicit drug businesses because failure to do that will make them culpable. According to the commandant, the last time the UNO conducted research on drug abuse in Nigeria in 2018, Imo State had the highest prevalence among states in the South East.
Discouraging the condemnable act among the youths, Jack said, "They are charged to court and when the court is through with them, most times the court send them to jail and at this point, we apply to the court for permission to destroy the drugs publicly by burning, because we don't allow them to get back to the society.
"The agency's task is divided into two principal functions; The drug supply reduction site which has to do with; arrests, seizures, prosecution and confiscation, while the second one is the drug demand reduction site which is all about public enlightenment/ sensitization, drug education, seminars, among others."
He added; "the agency in Imo State is planning a lot of enlightenment campaign do discourage people from drug abuse during the ember month, as according to him, the issue of drug abuse has become a very serious problem in Nigeria that if nothing serious was done about it, has the potential of ruining the country.
"The law against drug abuse does not exempt anybody, as anyone caught engaging in illicit drug business will be prosecuted, no matter how highly placed."