With Referendum, Most Nigerians Will Vote Islamic Rule – El-Zakzaky Tells Foreign Media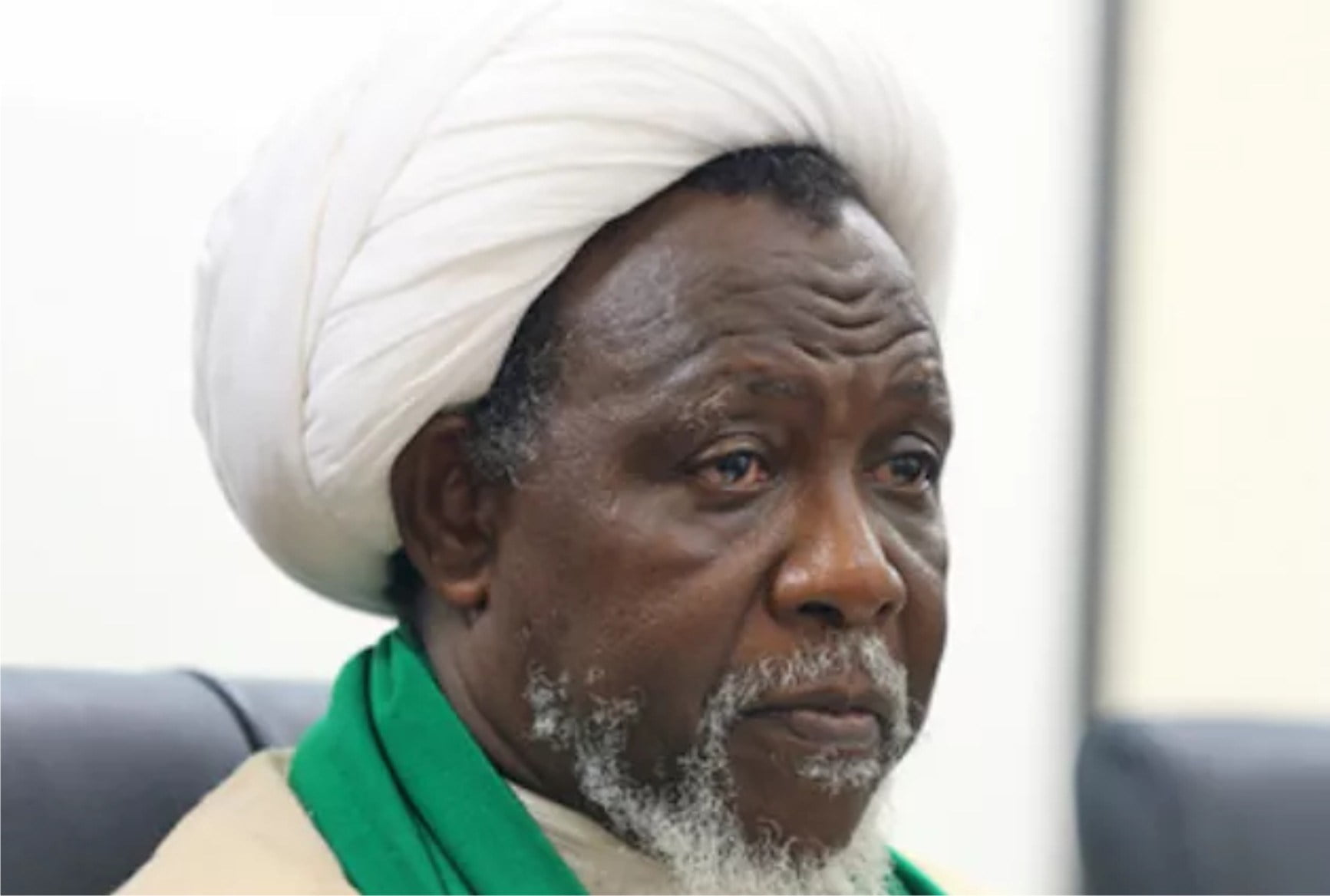 The Leader of the Shia Islamic Movement in Nigeria, Sheikh Ibrahim El-Zakzaky has expressed optimism that the majority of Nigerians would opt for an Islamic ruling system if a referendum is to be held in Nigeria today.
He claimed that the Nigerian government admits "in private not in public, that they fear the Islamic Movement" and the potential that it may help establish the "Islamic system just as the Revolution in Iran".
Naija News reports that the Shiites' Leader stated this during an interview with Iranian broadcaster, Press TV. Only on Tuesday, there was a bloody clash between soldiers of the Nigerian Army and Shia members around Gwarimpa, close to Galadimawa in Abuja.
The clash which happened just as the Shiites were about rounding off their Arbaeen Symbolic Trek in the Federal Capital Territory resulted in the death of no fewer than six IMN members.
In the interview published on Wednesday, El-Zakzaky said, "I believe that if there will be a plebiscite in this country and people will be asked 'which system would you like? Is it the status quo, which is inherited from the British colonialists or the Islamic system?
"I'm sure that the majority will choose the Islamic system. [Because] it will be the government of the people after all".
While noting that the authorities in Nigeria strictly forbid any such vote, he did not rule out the prospect of the establishment of an Islamic ruling system in Nigeria.
The embattled Shia leader however reiterated that it depended on the people being "given the choice" similar to what happened in Iran with the referendum that followed the victory of the country's Islamic Revolution in 1979.